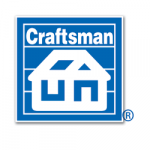 Appraisals
Appraisals come in at least three flavors. The first is based on comps. What would a comparable property sell for in the same area? The second is based on expected revenue. That's the most common way to appraise commercial properties. The third type of appraisal is the replacement cost. In some ways, cost-based appraisals are similar to construction cost estimates. 
Contractors figure the quantity and cost of materials, the cost of labor and the equipment expense. Then they add fees, taxes and markup. That's the contract price – and also the cost to the first owner.
The most accurate cost-based appraisal would be an exhaustive labor and material construction cost estimate. Few appraisers have the background, experience or patience to do that. Anyhow, estimates start with building plans. Appraisers seldom have the home plan. Appraisers have something better, the building itself.
Sometimes you'll hear a cost-based appraisal called a valuation. No matter the term, work begins with a visit to the site: counting, measuring, evaluating, making judgments about replacement cost.
Professional Standards for Home Appraisal
Fannie Mae's Uniform Appraisal Dataset sets the standard for residential appraisals. https://www.fanniemae.com/content/guide/selling/b4/1.3/06.html Appraisers working for Fannie Mae lenders evaluate the residence in two categories: (1) quality of construction and (2) condition of the home.
Quality of construction can be any of six classes: Q1 (highest-grade materials and workmanship) to Q6 (lowest quality materials, serious deficiencies).
Condition of the home can fall in any of six categories: C1 (newly constructed) to C6 (safety, soundness, or structural integrity compromised).
Appraisers agree that Fannie Mae standards improve reliability. But that's not the whole story. Going through the Fannie Mae appraisal process still doesn't answer the most important question, what's the value of this building? And that's where National Appraisal Estimator steps in.
https://www.craftsman-book.com/national-appraisal-estimator-service
NAE follows the Fannie Mae matrix – 6 quality classes and 6 condition categories. But the result is a neat cost-based appraisal with full audit trail that reads like a construction cost estimate. Labor, material and equipment costs are broken into 28 categories. Indirect costs and markup show up in five categories. All figures are adjusted to the Zip area and are based on current costs of both materials and labor. But there's more.
Fannie Mae is content to let appraisers drop an entire home into one of six quality classes and one of six condition categories. No appraiser should be comfortable with that. Foundation, exterior and interior finish, roof, windows, doors, kitchen and bath deserve separate consideration. Quality of the floor and quality of the roof may be very different. No single number yields a fair representation. Likewise, condition of the home should be evaluated by category. What's the condition of the roof? Of the floor? Of the windows and doors? National Appraisal Estimator does all that and more.
If you appraise home values, whether for lenders or for insurance purposes, have a look at National Appraisal Estimator. The trial version is free.
National Appraisal Estimator
https://www.craftsman-book.com/national-appraisal-estimator-online-software
Maybe best of all, NAE comes from Craftsman, a company relied on by estimators and appraisers for over 60 years. You're not going to find better, more reliable construction cost estimating data.