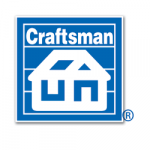 July 1, 2009 was a red letter day for residential contractors in Connecticut. The Nutmeg State adopted a protocol that eBay, Amazon, and others have used for years. These Web vendors make it easy for customers to know who they're dealing with. eBay calls it their "Feedback Profile." Click the link and you'll see ratings and comments about a particular vendor. Starting July 1, Connecticut requires about the same thing – but not on the Web. Connecticut wants a feedback link embedded in residential construction contracts.
Customer feedback makes sense. For Web vendors, organizing Web feedback is both easy and effective. Potential customers get unvarnished opinions from users who (supposedly) have no financial incentive to exaggerate. That's a rare treat in our plugged-in culture. For Connecticut, this is simply more avant-garde legislation. Connecticut has been famous for that since colonial times. Remember, Connecticut is the "Constitution State."
So what does the new law require of builders and remodelers in Connecticut? First, understand that legislators in Hartford are throwing the book at residential contractors who aren't paying attention. A home improvement contract that doesn't comply with Connecticut law can't be enforced against the property owner. With an illegal contract, you have to turn beggar to collect anything. But that's just the beginning. Most violations are class B misdemeanors punishable by a fine of $1,000 or six months in prison, or both.
For the full text of the law, you'll need to see:
Connecticut's Home Improvement Act (CHIA), General Statutes §§ 20-418 to § 20-432
Connecticut's Home Solicitation Sales Act (CHSSA), General Statutes §§ 42-134a to 42-141
Connecticut's Unfair Trade Practices Act (CUTPA), General Statutes §§ 42-110a to 42-110q
Connecticut's New Home Construction Act (CNHCA), General Statutes § 20-417a to § 20-417j
If you aren't acquainted with these abbreviations, I'll summarize:
CHIA applies to every construction job valued at over $200 on any residential property with six units or less, including alteration, remodeling, and repair, such as painting or roofing. Also included: yard work such as pools, fences, walls, walks, driveways and patios.
If CHIA applies to a project, CHSSA also applies. A home improvement contract which does not meet CHSSA qualifies the contractor for a fine of up to $500 or imprisonment for up to 90 days, or both.
Violation of Connecticut's CHIA or CHSSA is also a violation of CUTPA. A willful violation of CUTPA (such as failure to offer or honor the 3-day notice of cancellation) is punishable by a fine of up to $5,000. In addition, an owner who suffers a loss as a result of any unfair trade practice may bring suit to recover actual damages. A court can also award punitive damages and attorney fees to the property owner.
CHIA excludes work done by professionals licensed in Connecticut so long as work done is within the licensed trade description. Licensed professionals include electricians, glaziers, plumbers, fire sprinkler, heating, piping, cooling and sheet metal installers. CNHCA applies only to new home builders — single-family, two-family or condominium.
Doing the eBay Thing
Whether the job is home improvement or new home construction, the contract is illegal and unenforceable if it fails to disclose the name of every residential construction company the contractor has had an interest in for the last five years. Starting July 1, 2009, CNHCA requires that contractors (1) offer prospective owners a list of customers over the last two years and (2) suggest that the prospect discuss quality issues and timely completion with those references. The construction contract has to (1) advise the customer that others may call to inquire about work of the contractor and (2) offer to withhold the customer's name from others on written request.
In effect, Connecticut requires that residential construction contracts include what Web vendors offer routinely on their Web sites. That's breaking new ground for construction contracts.
Is customer feedback an appropriate topic for construction contracts? I'm not sure. But until Hartford repeals CHIA, CHSSA, CUTPA and CNHCA, your residential contracts have to comply.