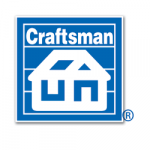 Search for "free construction contract" on the Web and you'll find Rocket Lawyer near the top of the paid ads. You'll probably see claims in that ad: "100% free" and "binding in each state." What could be wrong with that?
I'll count the ways.
"Free" is a stretch. Rocket Lawyer is a relationship marketing company. They monetize relationships – including any relationship they can develop with you. To see their "free" contract, you have to surrender an email address and your credit card number. That begins your free trial – which turns into a paid $39.95/month subscription if you fail to cancel during the first week. Is that "free"? I'll let you decide.
"Binding in each state" isn't a matter of opinion. It's a matter of law. If you're a contractor, Rocket Lawyer misses by a wide margin. I'll explain.
Nearly every state requires specific notices and disclosures in construction contracts – especially on residential and small commercial jobs. These notices are different in every state and vary with size of the job, type of work, materials used, who signs the agreement and even where the contract is signed. Any contract that omits a required notice is likely to (1) be unenforceable by the contractor, and/or (2) expose the contractor to a fine, and/or (3) result in discipline by the license board. In some states, omitting a required notice is punishable by jail time.
So, how does Rocket Lawyer deal with special notices and disclosures required by state and federal law? It doesn't. Rocket Lawyer's construction contracts ignore important state and federal disclosure laws. I think that's irresponsible, especially considering the claim that Rocket Lawyer contracts are "binding in each state."
Some Examples
Rocket Lawyer contracts omit key notices required by state home improvement contract acts. A contractor using a Rocket Lawyer contract could face:
California – Discipline by the CSLB, including revocation of a license.
Connecticut – A $1,000 fine or 6 months in prison or both.
District of Columbia – A fine of up to $300 and 90 days in jail.
Florida – A $500 fine for omitting the Recovery Fund notice.
Hawaii – Both the contract and the contractor's statutory lien rights are void.
Massachusetts – Suspension of registration, fines up to $2,000 and a year in jail.
Maryland – A fine of $1,000 and 6 months in jail.
Maine – A fine of between $100 and $1,000 for each violation.
New Jersey – A refund of all money collected or treble damages plus legal fees.
New York – The contractor can't sue to collect on the contract.
Oregon – A civil penalty of up to $5,000 for each offense.
Pennsylvania – Paying the owner three times actual damages plus attorney fees.
Texas – Paying the owner a $500 penalty.
Thirteen states require special contract notices when the cost of a job is at least partially covered by property insurance. Heavy penalties apply if a contractor ignores the law. Rocket Lawyer doesn't even consider the issue.
Many states require special disclosures when an agreement is negotiated on the job site. And federal law requires a three-day right to cancel every time you work on the primary residence of the owner. Again, Rocket Lawyer offers no help.
My advice on Rocket Lawyer construction contracts: caveat emptor (buyer beware).
A better choice: Construction-Contract.net offers 16 free contracts that comply precisely with the law in your state. Or use Construction Contract Writerto draft agreements perfect for your work. The trial version is free – no strings attached.