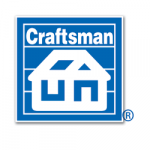 Losses from the Moore, OK tornado run into the billions of dollars. Over 12,000 homes have been seriously damaged or destroyed. Healing that loss will take years.
But unlike hurricane Sandy, most losses from the Oklahoma tornado will be covered by insurance. If you're planning to do insurance repair work in Oklahoma, there's some new law you need to understand. Oklahoma Statutes Title 59 § 1151.21 became effective in August 2011. Here's your checklist.
Owners have the right to cancel. If any part of the repair is expected to be covered by insurance, an owner can cancel the contract up to 72 hours after an insurance carrier denies any part of the claim.
Notice in the contract. Your insurance repair contract has to include a disclosure in at least 10-point bold type.
You may cancel this contract at any time within seventy-two (72) hours after you have received written notification from your insurer that your claim to pay for the goods and services to be provided under this contract has been denied. See attached Notice of Cancellation for an explanation of this right.
Cancellation notices. Duplicate cancellation notices have to be attached to the contract. The notices have to be in at least 10-point bold type and include the contractor's name.
NOTICE OF CANCELLATION If your insurer denies all or any part of your claim to pay for goods and services to be provided under this contract, you may cancel the contract by mailing or delivering a signed and dated copy of this cancellation notice or any other written notice to [Contractor Name] at [Contractor Address] at any time within seventy-two (72) hours after you have received written notice that your claim has been denied. If you cancel, any payments made by you under the contract will be returned to you within ten (10) business days following receipt by the contractor of your cancellation notice. I HEREBY CANCEL THIS TRANSACTION. [Date and signatures]
Failure to comply is a misdemeanor under Oklahoma law and could cost you $500 for each violation.
If even part of the claim is denied, the owner has 72 hours to walk away. After cancellation, you have ten days to make a full refund, no matter how much work was done. Starting work before the claim has been approved is like walking a tightrope. Plenty of risk.
What about Emergency Work?
The law makes an exception for emergency repairs done before the claim is approved. Even if the job is cancelled, you can collect the fair value of emergency work — but only if acknowledged in writing by the owner to be necessary to prevent damage. Don't even lift a hammer without a signed statement: "I agree to pay $____ for the following emergency work _________."
If you're doing insurance work in any other state, be careful! My blog post of November 30, 2012 lists 13 states that have adopted similar statutes in the last three years. Texas is probably next.
But there's no need to take risks on insurance repair work. Construction Contract Writer will protect your pocketbook no matter where you work. The trial version is free.