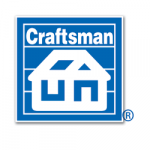 Residential contracting is a highly regulated industry. To stay in business, contractors have to comply with state and federal law. That's not easy, at least partly because new laws are piled on every year. Right now, legislatures in twelve states are considering bills that would affect home builders and home improvement contractors. Nearly all of these bills add to your cost of doing business or risk of making a mistake.
Here's my state-by-state rundown of residential contracting bills introduced in the last few months. Expect many of these bills to become law before too long.
Connecticut – Senate Bill 319 would prohibit mandatory arbitration in home improvement and home construction contracts.

Hawaii – Senate Bill 1077 will require residential owner-builders to deduct withholding tax and provide workers' compensation insurance for anyone working on the job who isn't a licensed contractor. (Effective 7/1/13)

Iowa – Senate Bill 497 would require that contractors buy a $50,000 surety bond before agreeing to do any home improvement work. (Passed the Iowa Senate)

Massachusetts – House Bill 194 would limit the down payment on most residential jobs to one-third of the contract price and require that the contract include a payment schedule.

Maine – Senate Bill 459 would require that all residential contractors be licensed.

New York – Assembly Bill 459 would require that home improvement contractors have a license and a surety bond. Assembly Bill 1081 would levy a $5,000 fine for violating the Home Improvement Contracts Act. Assembly Bill 1903 would allow owners to withhold up to one-third of the contract price until 15 days after completion of home improvement work.

New Jersey – Senate Bill 2658 would make failure to complete a home improvement project a crime. Home improvement contractors would need a $25,000 surety bond.

Pennsylvania – Senate Bill 686 and House Bill 1543 would permit time and material (cost-plus) home improvement contracts.

Kentucky – House Bills 180 and 249 would set standards for all home improvement contracts. Any contractor who charges more than four times the fair price or misrepresents or conceals a material fact would be guilty of home improvement fraud.

Kansas – House Bill 2065 creates the crime of home improvement fraud. (Passed the House)

Wisconsin – Assembly Bill 81 gives owners the right to cancel contracts for insurance repair work if any part of the insurance claim is denied. Wisconsin and Utah will become the fourteenth and fifteenth states to enact laws requiring disclosure of the right to cancel a contract for insurance work if the claim is denied. For the first thirteen states, see my blog of November 30, 2012.
Even if your state isn't on the list, be forewarned. New law is headed your way. To be sure your contracts meet standards that apply in your state, have a look at Construction Contract Writer. The trial version is free.