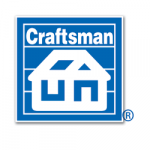 Liens vs. Contracts in Connecticut
Thirty-one states and the District of Columbia require a written contract for residential work. See my blog post Contracting on a Handshake for the list of states. But the obvious question is, "What happens if my job in one of those states doesn't have a legal contract? Can I still collect?"
Last month, a Connecticut court answered that question – at least for Connecticut contractors. Here are the details.
Linda Tanuis needed new shingles on her house and garage in Bethlehem CT. Villwell Builders of Waterbury agreed to do the work for $19,152. Linda signed Villwell's contract and work started. Everything went as expected until Villwell discovered a problem. An extra 35 sheets of plywood would be needed. Villwell noted on the contract "adding 35 sheets of plywood $3,000." Linda initialed the change.
Villwell did good work – keeping Linda informed as the job progressed. When done, Linda paid Villwell the full $19,152. But then Linda got the bill for an extra 35 sheets of plywood. She refused to pay – not even the $3,000 noted on the contract. With no other choice, Villwell filed a mechanics lien for $8,126.
Notice the words mechanics lien in that last sentence. Why didn't counsel for Villwell sue for the extra $3,000 as an approved change order? I don't know. But I can guess. Connecticut is one of the 31 states that require a written contract for residential work. To be legal, the written contract for home improvement jobs in Connecticut has to:
Be dated and signed by both owner and contractor.
Include the contractor's address and registration number.
Describe (in bold type) the owner's cancellation rights.
Show a start and completion date.
Require that any change in contract terms be in writing, dated and signed.
Disclose the name of every similar company the owner has had an interest in for in the last five years.
Counsel for Villwell must have known the contract with Linda wasn't that good. Filing for a mechanics lien was a safer bet. Courts routinely enforce lien rights, even if there is no written contract.
Some background: Every state gives contractors a mechanics lien for the value of labor and materials used to improve property. No written contract is required. It's enough if improvements were made with consent of the owner. Once filed, a mechanics lien is like a mortgage. Until discharged (paid), the lien holder has a secured interest in the property. Lien rights don't allow recovery of the full contract price (including OH&P). But by filing for a mechanics lien, counsel for Villwell hoped to recover the value of extra labor and materials.
Can the Contractor Collect?
The court in Tanius v. Villwell Builders had to decide: If the contract is bad, does that also void mechanics lien rights? Connecticut General Statutes § 20-429(f) helps answer the question.
Nothing in this section shall preclude a contractor who has complied with subparagraphs (A)(i), (ii), (vi), (vii) and (viii) . . . from the recovery of payment for work performed based on the reasonable value of services which were requested by the owner . . .
To summarize: A Connecticut home improvement contractor still has lien rights if the contract:
(i) is in writing,
(ii) is signed by the owner and the contractor,
(vi) contains (in bold) a notice of the owner's cancellation rights,
(vii) contains a starting date and completion date, and
(viii) is entered into by a registered salesman or registered contractor.
In the Villwell contract, (1) the contractor's registration number was missing, (2) the cancellation notice wasn't in bold, and (3) there was no start date or completion date. So the court cancelled the contractor's lien for $8,126. Villwell collected nothing. Too bad. Villwell did good work. Only their contract was bad.
The Bottom Line
To be candid, not all of the 31 states and DC follow the Connecticut rule. But all 31 states have some penalty for contractors who ignore the law. Don't gamble on lame contracts. Construction Contract Writer drafts letter-perfect agreements every time, no matter the state and no matter the type of job. The trial version is free.