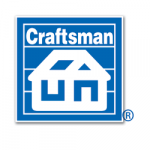 Most construction contractors have a favorite agreement they use again and again. "My contract worked fine on my last job. It's a good choice for my next job."
I don't necessarily agree. But I understand the logic. You don't have time to negotiate contract terms on every job. You're a builder, not a lawyer.
If that's how you feel, OK. I'm not going to confuse you with the facts. But I'll offer one point on which all can agree. If you have only one contract, make sure it's legal. Too often, it's not. Using a bad contract again and again is like walking a tightrope. Eventually you're headed for a spill.
A case decided last week in Ohio illustrates my point, Garber v. STS Concrete Co., 2013 Ohio 2700. Frank Suglio runs STS Concrete in North Olmstead. Pat Garber needed repair work on his driveway, sidewalk and steps. A neighbor recommended STS. Frank bid the job at $6,200. Pat signed the STS contract and Frank did the work. Before too long, the concrete developed cracks. Pat wanted repairs. Frank wouldn't do it. So Pat sued STS and won – not for the cracks but for a bad contract. The trial court awarded Pat three times the cost of job, $18,600, plus attorney fees of $5,524.24. Remember, this was for a $6,200 job!
What did Frank do wrong? The court never considered cracks in the concrete. Instead, the trial court judge came down hard on the STS contract. Notices required by Ohio's Home Solicitation Sales Act were omitted. That was Frank's $24,124 mistake.
But that wasn't the end. STS appealed. This time STS won. The judgment was reduced to a full refund, only $6,200. Still, that's a stiff price for a simple mistake.
Three Important Points
You're on your own. It's your responsibility to write contracts that comply with the law in your state. No state makes that easy.
Only a contractor gets penalized for a bad contract. Owners have no risk at all.
This isn't simple. States have specific requirements that vary with the type of work: residential or non-res, pools and spas, insurance work, large jobs, small jobs, what's included in the job, where the contract was signed. The list goes on and on.
So What Should You Do?
Here's my suggestion. It's quick, easy and free. Check you contract against contracts drafted by experts. The site is Construction-Contract.net. Click on your state. Then click on the type of job. You'll see a contract guaranteed to comply with laws in the state and for the type of work selected. Check your contract against the free download. Fix what needs correcting. It's the best way I know to avoid what happened to STS Concrete.
Construction-Contract.net has 16 sample construction contracts for each state, all available for free download in RTF, PDF and CCF format – 48 contracts in all for each of the 50 states and the District of Columbia. That's 2,448 contracts. All were prepared with Construction Contract Writer. The trial version of CCW is also free.