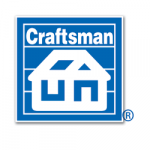 Starting January 1, 2012, residential contractors in Illinois have to jump through another hoop. If any part of a job may be covered by insurance proceeds, section 513/18 of Illinois' Home Repair and Remodeling Act will require a special notice in the contract and extra cancellation forms. Section 513/18 applies if:
The work is on an existing residential building with from one to six units, and
The work is valued at $1,000 or more, and
Repairs are needed because of damage from a "natural occurrence" and
More than one residence was damaged by this natural occurrence, and
Part of the work may be covered by proceeds from property insurance.
If § 513/18 applies, a contractor:
Can't offer a discount on the insurance work.
Can't help the homeowner file an insurance claim.
Has to include a roofing contractor's license number in the contract.
Can't start work until the insurance claim is resolved.
This doesn't make sense on several levels:
Contractors should be encouraged to give discounts.
Some homeowners need help preparing claim forms.
Not all catastrophe repairs require a roofer.
Homeowners need the right to start repair work before their claim is settled.
Ready, Fire, Aim
Illinois has a reputation for legislating first and regretting it later. Until the Home Repair and Remodeling Act was "fixed" last year, a violation of the law left contractors with no right to collect. For example, in Smith v. Bogard, a contractor who forgot to give an owner the state's two-page consumer protection brochure lost all rights: The contract was unenforceable, lien rights were void and there was no recovery for unjust enrichment. That opened the door to all kinds of mischief by owners operating in bad faith. The Illinois State Bar, the office of the Illinois Attorney General and the legislature in Springfield stewed about that for a while and decided that wasn't what they intended. So HRRA was "fixed" last July, allowing enforcement of lien rights and recovery for unjust enrichment.
Now comes the new section 513/18. Sub-section (f) requires a boldface notice in the contract. Sub-section (g) requires a new cancellation form – in duplicate – attached to the contract. This is in addition to the usual Reg. Z (three-day) cancellation form. I have no problem with either the notice or the attachments. Contractors know their contracts have to be letter-perfect. But there will be unintended consequences from sub-section (e). An owner has the right to cancel the contract at any time up to the earlier of:
Five days after the insurer has denied any part of the claim, or
Thirty days after the homeowner has delivered a proper proof of loss to the insurance carrier.
After cancellation, the contractor has ten days to make a full refund – even if repairs are already complete!
So what's an insurance repair contractor supposed to do? I have three recommendations:
Write the contract now. But don't start work until the insurance claim is settled.
If only part of a job is covered by insurance, put that part on a separate contract. Write another contract for the remainder of the job. Start work on the non-insurance work when you're ready.
Explain section 513/18 to the owner. Until the carrier settles, your hands are tied. All you can do is prevent further damage – but only if the owner agrees in writing.
As long as there's a right to cancel, repairs are on hold. That benefits no one. Better to let an owner acknowledge in the contract that their insurance claim may be denied. Then get on with the work. A "fix" like that benefits everyone. But until the legislators in Springfield make that change, Illinois contractors have to follow the law as written.
If you're using Construction Contract Writer, your program will revise automatically when the new Illinois law goes into effect. If you're not using Construction Contract Writer, the trial version is free.