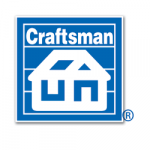 Let Sleeping Dogs Lie
Fire damaged Terry Bridgwood's home in Newburyport, MA a few years ago. Cost of repair was over $40,000. Apparently, the fire started in a ceiling light fixture. That's strange. Light fixtures shouldn't start fires. Her attorney agreed and did some checking.
As it turns out, Ms. Bridgwood's home had been included in an October 30, 2000 housing rehab program run by the City of Newburyport. The prime contractor was A.J. Wood Construction. Electrical sub was Anthony Caggiano. Work was completed by January 2001. The fire happened eleven years later, January 2012. Nearly four years after that, January 2016, Ms. Bridgwood filed suit against Wood and Caggiano.
You Decide
How long can a contractor be held responsible for construction defects? Is 15 years too long?
Before deciding, understand that Ms. Bridgwood had some compelling facts on her side: The original contract required A.J. Wood Construction to take out a permit, comply with all building and fire codes and inspect the work on completion. That's not exactly what happened. There was no permit for the ceiling fixture work. Neither Wood nor Caggiano notified the Newburyport building inspector. As a result, wiring wasn't inspected before the ceiling was closed up. Worse, installation of the ceiling fixture didn't comply with any federal, state or local code.
What Did the Court Decide?
The trial court dismissed Ms. Bridgwood's complaint as untimely. Fifteen years was too long to wait to bring suit. A.J. Wood was not liable for the loss. Neither was Caggiano. But that wasn't the end. Ms. Bridgwood appealed. Earlier this year, the Massachusetts Supreme Court took up the case.
A bit of history: Before 1968, Massachusetts contractors were responsible for their construction defects essentially forever. Builders could be held liable for their mistakes for their entire professional life and into retirement. Projects were never truly closed out. That made construction contracting in Massachusetts a hazardous occupation. In response, the legislature adopted a statute of repose — let sleeping dogs lie. After some period, 6 years in cases like this, owners lose their right to sue builders for construction mistakes. That made sense. Ms. Bridgwood's ceiling fixture seems to have worked fine for 12 years. She was in control of the premises for that period. A. J. Wood never set foot on site. Anything could have happened to that ceiling fixture in the dozen years after Wood and Caggiano finished work. The Supreme Court agreed that twelve years was too long. Massachusetts' statute of repose barred Ms. Bridgwood's claim for negligence.
But Ms. Bridgwood's attorney had another arrow in his quiver: He claimed that Wood's and Caggiano's work on the ceiling fixture was more than simple negligence. What they did was an unfair or deceptive act under Massachusetts consumer protection law. That law carries a four-year statute of limitations that runs from the time the defect was discovered or should have been discovered. That would have been the date of the fire, 2012. So Ms. Bridgwood's attorney claimed the 2016 suit had been filed on time.
Three of the seven supreme court justices bought that argument. Those three would have put Massachusetts contractors back where they were fifty years ago. At least for defects that fell into the category of "unfair or deceptive act or practice," the statute of limitations wouldn't start running until the defect was discovered. Potential liability would follow a contractor for his or her lifetime. A project could never be truly closed out.
A bare majority on the court (4 of the 7 justices) ruled that Bridgwood's suit had the "gist" of a tort claim, not a consumer fraud claim. So the 6-year statute of repose started running in 2001 when work was completed, not the 4-year statute of limitations from the date of the fire, 2012.
Wood and Caggiano won, just barely. But be aware of this: Massachusetts and many other states let contractors create a private limitation period shorter than set by statute. You could write contracts with a specific time limit on claims. Don't rely on courts to do that for you. For help writing a private statute of limitation into your contracts, have a look at ConstructionContract Writer. The trial version is free.