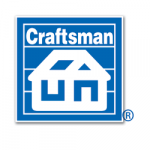 If you haven't been asked to sign a "green" construction contract yet, I expect it will happen in 2011.
LEED (Leadership in Energy and Environmental Design) standards encourage conservation of resources through better design and construction of commercial and residential buildings. LEED is a voluntary program. But about a quarter of all construction now incorporates LEED standards. California's new Green Building Code (effective 1/1/11) is sure to raise that percentage.
A building can qualify for one of four LEED certification levels (certified, silver, gold or platinum) based on a point system that considers site management, conservation of resources and material selection.
Most LEED points (referred to as "credits") are awarded for meeting design standards. But an owner who wants a project to qualify for LEED certification will require that contractors: (1) develop and implement a plan to reduce waste and pollution, (2) recycle construction debris and (3) favor certain types of materials.
For other than residential buildings, an independent commissioning authority (CxA) leads the certification process. The CxA develops design specs intended to meet LEED standards. A different CxA may monitor actual construction. When work is complete, the CxA will verify compliance by writing a commissioning report that qualifies the project for certification.
Both single family and multifamily homes and both new construction and gut-rehab of existing dwellings can be certified. A LEED for Homes Provider will review the plans before construction begins and arrange for inspections during construction by a Green Rater. When the project is complete, the Provider will submit a final LEED checklist to the U.S. Green Building Certification Institute.
What's different about a LEED ("green") construction contract?
Plenty. The agreement will require that the contractor develop and implement a site management plan and favor certain types of materials. You'll probably have to deliver compliance data with each request for payment and send a representative to LEED conferences with the CxA or Green Rater.
On commercial new construction and tenant improvement jobs, the contract will require (1) compliance with waste management standards, (2) re-use of materials, (3) a minimum recycled content in materials and (4) use of wood with a certificate of origin. A contract for residential work will cover all of these issues plus requirements for managing the site and material-efficient framing – usually a waste factor limit, detailed framing documents, a detailed cut list or off-site fabrication.
Note another important point: A prime contractor on a LEED project has to write subcontracts that pass these same LEED obligations on to subcontractors.
Need a sample green contract or subcontract? The free trial version of Construction Contract Writer comes with a sample LEED contract and will draft green contracts for commercial, TI and residential projects.