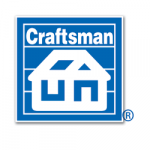 In spring of 2007 William and Kristen Bachman decided to remodel their home in North Haven, CT. East Coast Custom Builders got the job for $77,244.50, including a $25,748 deposit. But when East Coast came by the Bachmans' home to get a signature on the contract, there was a problem. Kristen didn't have the $25 thousand ready. That was June. Six weeks later, the Bachmans had the money, signed the June contract, wrote a check and East Coast started work. So far, so good. At least so it seemed.
Unfortunately, the job didn't go as planned. There was a dispute. Bill Bachman insisted the framing required hurricane ties and accused East Coast of damaging the septic system with a tractor. Tempers flared. Bachman ordered East Coast's crew off the site and stopped payment on checks totaling $29,000. That put the job on the desk of two attorneys. East Coast's opening salvo was a suit for breach of contract and foreclosure on their mechanics' lien.
I've said it before. But it bears repeating. When a job goes bad, you better have a good contract.
The Bachman's attorney reviewed East Coast's contract and found two problems.
First, both Connecticut law and Federal law give a home owner three days to cancel a home improvement contract. The contract has to identify when those three days begin and end. The June contract had June dates for both beginning work and expiration of the three day right to cancel. The Bachmans didn't sign the contract until July. So dates in the contract signed by the Bachmans didn't work.
The court agreed: East Coast Custom Builders, LLC v. Bachman, 2011 Conn. Super. LEXIS 765. March 2011. Failure to identify the beginning date and end date for the three-day right to cancel made the contract unenforceable. East Coast lost on the claim for breach of contract.
But could East Coast collect on their mechanics' lien? Every state gives contractors a claim for labor and materials used to improve property. Sorry, said the court. Connecticut's Home Improvement Act voids lien rights when a contract is defective.
Bad news for East Coast. But it got worse. That was the second problem.
The contract gave attorney fees to East Coast if suit was necessary to collect. That must have been reassuring to East Coast. But Connecticut law makes the right to collect attorney fees reciprocal when a company sues a consumer. That means East Coast would have to pay the Backmans' attorney fees if the Bachmans won in court. And that was Judge Markle's ruling. East Coast was liable to the Bachmans for $13, 875 in attorney fees.
It's easy to criticize the court's decision. The Bachmans had 6 weeks to cancel the deal and didn't. East Coast lost on a technicality. That should be a lesson for every contractor. Pay attention to what's in your agreements. Courts take contracts very seriously. You should too.
If you're serious about using good contracts, have a look at Construction Contract Writer. The trial version is free.