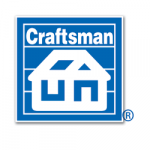 I like arbitration. Contractors tend to get a fair shake when they arbitrate disputes. Arbitration is usually faster and cheaper than a lawsuit. Another advantage: Most construction disputes are questions of fact, not law. You need an arbitrator with common sense, not a judge and two attorneys with law degrees. Maybe the best reason to arbitrate: It puts the owner's attorney at a disadvantage: Your dispute isn't going to court. Threatening to sue is pure hot air. If your construction contract requires arbitration, no court will hear the dispute.
What Can Go Wrong?
Arbitration isn't automatic. Your contract has to touch all the bases. Use this checklist to be sure your disputes get into arbitration – and stay out of court.
Your contract has to make it clear, "owner and contractor will submit all disputes related to this job to binding arbitration."
 Identify the arbitrator. American Arbitration Association (AAA), Construction Dispute Resolution Services (CDRS) and JAMS (Engineering and Construction Arbitration) are common choices. But a Web search will turn up qualified independent arbitrators in your community. Consider a "mobile" neutral – someone willing to meet on the construction site. Ask about fees. Explain you're looking for an arbitrator to name in your construction contracts.
 Identify the arbitration rules. AAA, CDRS and JAMS rules are recognized as both fair and comprehensive. Selecting AAA, CDRS or JAMS rules does not mean you have to use an arbitrator recommended by AAA, CDRS or JAMS. Ask the arbitrator you selected about the arbitration rules he or she prefers.
 Make the arbitrator's decision final. The words are, "Judgment on the award may be entered in any court having jurisdiction."
 Decide on allocation of fees. If you want, give the arbitrator authority to award arbitration fees to the prevailing party.
 Important! Eleven states void arbitration agreements for residential work if the contract omits special disclosures: CA, IL, MD, MA, MO, NE, OR, PA, SC, TX and VT. See my blog post of December 31, 2011.
What Can Go Right?
A case decided in Connecticut last month (Ippolito v. Olympic Construction) answers the question. A storm damaged Paul Ippolito's home in New Canaan. He selected Olympic Construction to make the repairs. Their agreement (AIA Form A133-2009) included an arbitration clause. Arbitration was a good choice. I can't say the same for using an AIA contract. See my blog post of September 7, 2010.
Anyhow, before Olympic could finish the work, another storm came along, doing more damage. Ippolito and Olympic couldn't agree on who was responsible for the extra work. The dispute went into arbitration. The arbitrator decided in favor of the contractor, Olympic. At that point, Ippolito took the case to court, claiming the arbitrator's decision was in clear violation of Connecticut's Home Improvement Act. The AIA contract didn't have a starting date, didn't have a completion date, didn't have a notice of cancellation and didn't have the signatures of both owners. All are required by Connecticut law.
Would the contractor have lost in court? We'll never know. The court affirmed the arbitrator's decision, citing the rule, "the arbitrators' decision is considered final and binding; thus the courts will not review the evidence considered by the arbitrators nor will they review the award for errors of law or fact."
My point is that a well-drafted arbitration clause can turn a job that's becoming a sow's ear into a silk purse. To get the benefit of arbitration in your contracts, consider Construction Contract Writer. The trial version is free.