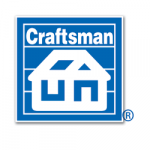 I've been asked, "Can I get my contracts E-signed — send my contract to a client as an email attachment, get an electronic signature and then have the E-signed contract emailed back to me?"
The short answer is "Yes." And it makes good sense. If you draft contracts with your computer, it's easy to get E-signatures from clients. No printed contract required. No program to install on your computer. It's quick, costs nothing extra and is perfectly legal. If you're E-filing tax returns, you're already E-signing documents. If you haven't tried E-signing construction contracts yet, you'll be surprised at how convenient it can be.
To Get Started E-Signing
Search on the Web for "Free E-sign." You'll find a dozen or more vendors offering free or low-cost ways to E-sign contracts. I'll use Silanis E-signLive™ to explain how it works. There's no charge if you E-sign ten contracts or less per month.
Start with a contract in either PDF or RTF (MS Word) format on your computer. If you use Construction Contract Writer, that's easy. Then go to E-signLive. Enter your email address and name to create a new account. Assign a secure password. (Security is an important issue when E-signing.) Then click to create an E-sign Room. You'll need one E-sign Room for each contract. Give the room a name, such as "Jones Contract."
Now you're ready to upload the contract to be signed. Click "Add document" and then "Browse" to find the contract on your computer. Click to upload. When the upload is complete, click on the contract file name. You'll see the full document.
Now identify who is going to sign the contract. Click "Add signer" and enter the email address and name for each person who will be signing. Scroll down the contract to where a signature is needed. Click "Add Signature." Then drag and drop the signature block on the signature line. Do the same for each signature in the contract. When done, click "Send."
Each signer will receive an email notice that the contract is ready to E-sign. Each signer clicks a link in the email message to see the contract. Then click the yellow sticky note in the contract to add a signature and the date. When you and your clients have signed, all get an email notice and can print the contract. Simple.
A few points to note:
E-signing won't work for anyone who doesn't use email and the Web.
You can draw a "signature" with your mouse. But a written signature isn't required.
A new E-sign customer has to create an account before E-signing the first time.
Be sure to drop a signature block everywhere a signature is needed in the contract.
Don't send a contract out to be signed until it's exactly the way you want it.
Any attempt to alter a signed contract will invalidate the digital signatures.
Another important point. Consumers have to receive a disclosure notice and E-sign a consent form before E-signing their first contract. Both the notice and consent form can be delivered automatically with the first contract.