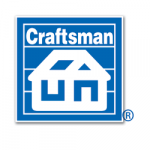 Not many home improvement contractors get their day at the supreme court. But it happened in New Jersey earlier this year. And there's a lesson here for residential contractors in many other states. I'll explain.
Jo Anne and Tom Heath selected Czar, Inc., a Patterson, NJ cabinet shop, to install kitchen cabinets and woodwork in their new home. The Heaths weren't happy with the cabinets Czar installed and refused to pay. Czar filed suit to collect. To this point, it's a story you've heard many times. But this is where the case got interesting.
The Heaths knew a thing or two about New Jersey home improvement contract law. They knew Czar didn't have a legal contract. They didn't have to complain about the job. Instead, they could counter-claim over the contract. The Heaths filed suit in Morris County for damages, alleging violation of the Home Improvement Practices Act.
New Jersey Administrative Code sections 13:45A-16.1 to 16.2 (Home Improvement Practices) and New Jersey Administrative Code sections 13:45A-17.1 to 17.14 (Home Improvement Contractor Registration) require that all home improvement contracts for more than $500 be in writing and include very specific disclosures. Failure to include those disclosures in the written contract is a violation of New Jersey's Consumer Fraud Act. Penalties include a full refund (New Jersey Statutes Annotated Section 56:8-2.11) or treble damages plus legal fees (New Jersey Statutes Annotated Section 56:8-19).
The Heath's counter-claim put the case under New Jersey's Consumer Fraud Act. The Heaths were in line to collect treble damages and their attorney fees – not because of any defect in the cabinets but because of a defect in the contract.
What should have been in that contract?
(1) The legal name, business address and registration number of the contractor.
(2) A certificate of commercial general liability insurance.
(3) The total price including any finance charges.
(4) A notice of the right to cancel.
(5) Disclosures: start date, finish date, phone numbers, etc.
Omit any of those from a home improvement or home repair contract and you've dropped into New Jersey's Consumer Fraud Act: full refund, triple damages plus attorney fees.
Unfortunately for contractors, New Jersey isn't unique in this respect. Many states give owners the right to collect for a defective home improvement or home repair contract: Texas, Oklahoma, Arkansas, Illinois, Indiana, Tennessee, Ohio, Maryland, Pennsylvania, Connecticut and Massachusetts come to mind.
As for Czar, Inc. I doubt they got much satisfaction out of their day at the Supreme Court. The Heaths won, of course. It was an expensive lesson for Czar, Inc. Legal fees on the way to the New Jersey Supreme Court can run many times the cost of kitchen cabinets. Which proves a point I've made more than once on these pages: When a job goes bad, you better have a good contract.
What to do? Easy. If you're serious about writing New Jersey construction contracts, have a look at ConstructionContract Writer. The trial version is free.