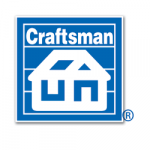 Mike Mandell owned a residential lot in Paradise Valley, just outside Livingston, Montana. It was a beautiful site for a home – overlooking the Yellowstone River. Mandell asked the Bozeman firm of Bayliss Architects to design his new home. Mandell and Bayliss met on the site and struck a deal: Bayliss would design a 2,000 square foot home that could be built for $170 per square foot. His fee would be 8-10% for architectural design and structural engineering. So far, so good. But Mandell had one more request. And this is where Bayliss got into trouble. Mandell wanted Bayliss to handle construction management. For an extra 7-10%, Bayliss agreed to act as project manager and general contractor for the job.
Bayliss made it a "fast track" project, sending invoices as work progressed. By the time the job was substantially complete, Mandell had paid Bayliss $394,198. The final invoice added another $138,241:
$75,409 owed to subs and suppliers
$29,250 for architectural services
The 7-10% construction management fee ($30,000+).
Mandell refused to pay that last invoice. He had an excuse. Montana Code § 28-2-2201 requires that all residential construction contracts be in writing and include several notices and disclosures. Bayliss never offered a construction contract for the job and Mandell didn't sign any. They had only an oral agreement. Under Montana law, an oral agreement for residential construction is void. Mandell claimed he didn't owe either the $75,409 due subs and suppliers or the construction management fee. Mandell filed suit to prove he was right. That was October 2013.
And that's how Mandell and Bayliss found their way to the Montana Supreme Court. If Mandell was right, he saved over $100,000. If Mandell was wrong, Bayliss collected only what Mandell agreed to pay in the first place. Mandell had nothing to lose. And he didn't even have to worry about paying Bayliss' attorney fees. If there is no valid contract, Montana courts won't award attorney fees to the winning party.
No Written Agreement = No Right to Collect
For the next three years, the case dragged through the Montana courts, finally arriving at the Supreme Court. Last week that court decided that Bayliss had a valid claim for $29,250 in architectural services and for $75,409 owed to subs and suppliers. But because there was no written contract, Bayliss was out his construction management fee (at least $30,000) and had to cover his own attorney fees. That's a heavy price to pay for overlooking one little detail, a valid contract. With a written contract, collecting the full $138,241 would have been easy.
Two observations from an attorney who has seen dozens of cases like this. Working any job without a good contract is like throwing red meat to an owner with a gripe. In this case, the Paradise Valley home came in at well over the initial budget of $170 per SF. Mandell had an axe to grind. Second, I'll defend the notices and disclosures required by Montana § 28-2-2201 — insurance, payment terms, warranty, inspections — all important subjects that should be covered in any residential construction contract. The law makes sense and should help keep contractors out of court.
Most states have laws similar to Montana § 28-2-2201. Don't step into the trap that caught Bayliss. Construction Contract Writer drafts construction agreements that comply precisely with state and federal law, no matter where you do business.