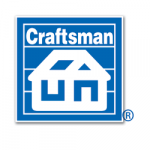 Last week I had a chance to interview Paul Bianchina, author of the new book, Insurance Restoration Contracting. Excerpts from that interview:
Moselle: What's different about insurance repair contracts?
Bianchina: Insurance carriers expect nothing but professionalism from their contractors. If you want to do insurance work, plan to comply with every local, state, and federal law. Insurance policies comply with the law. Insurance carriers expect restoration contracts that are just as good.
Moselle: Restoration contractors work for the property owner, not the insurance company. Is the insurance company involved with the contract at all?
Bianchina: Not directly, but just about everything the restoration contractor does reflects back on the insurance company.  So the contractor – and the contract – has to solve problems, not create them.
Moselle: Any other differences in insurance work?
Bianchina: Sure. Insurance restoration is complex. Nearly everything should be in writing.
Moselle: You better explain that.
Bianchina: For one thing, insurance companies initially want bids for just the visible damage. Supplemental damage estimates may come later, after work starts. Every change in the scope of work requires a contract change. If you expect to get paid for supplemental work, you better document every change and get a signature.
Another difference: Insurance losses create opportunities for an owner – a chance to make improvements. Nothing wrong with that. But insurance carriers won't pay for "betterment." So you have to break out covered losses from what gets done on the owner's dime. Done right, these changes are good work for a restoration contractor. Done wrong, you're in a dispute or worse. Documentation is the key. Separate everything that's insurance-related from what's done at the owner's request. Good documentation guarantees payment.
Moselle: Insurance restoration jobs have a higher profile than other types of work. Any thoughts on that?
Bianchina: True. You have the homeowner watching, the insurance company watching – sometimes more than one insurance company.  City and county officials tend to keep a close eye on fire loss jobs.  If the site of the loss is a crime scene, law enforcement personnel will be involved.
Everyone has their own interest to protect. Everyone can hire their own lawyer: the insurance company, the real estate company, the driver who hit the house, the owner, the city, the building department. When lawyers get involved, you better have the best possible notes and paperwork – including your contract.
Another caution: Many states now require that a seller disclose any significant damage to a home. If there's been a fire or water loss or mold remediation on site, that has to be disclosed at the time of sale.  As a restoration contractor, expect to be asked about repair work you've done. And plan to show that all work was done by the book.
Moselle: What else can go wrong?
Bianchina: Owners don't always play by the rules. Some can't resist temptation when the settlement check arrives. Again, a legally enforceable contract can save the day.
Moselle: Any more advice for restoration contractors?
Bianchina: Don't think of yourself as just a guy who's banging nails. Never lose sight of who you are.  You're called a contractor for a reason.  Don't start any job without a legally enforceable contract. In my opinion, anyone doing work on a handshake – or even a two-page boilerplate contract form – is simply asking for trouble.
Moselle: Good advice, Paul. Thanks.
Click here to have a look at the best construction contract drafting tool available on the Web.