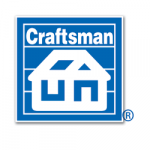 Change is inevitable, even in the construction industry. One of those changes is construction consulting, sometimes called CM (construction management) consulting – or CM for short.
Veteran builders will remember a time when residential contractors did most framing and finishing with their own crews. Today, a residential contractor with payroll is the exception. Most let subs handle nearly all work.
CM consulting takes this trend one step beyond. A CM contractor is a consultant to the owner, pure and simple. No subcontractors. No payroll. No payroll taxes. No risk. The CM recruits contractors and subs, schedules the work, orders materials, supervises the job and tells the owner when it's time to pay bills. But all decisions and contracts are in the name of the owner. Simple and easy.
Now the Hard Part
Is a CM consultant a "contractor" for licensing and contracting purposes? Only a few states have decided the issue. Washington D.C. Code of Municipal Regulations § 17-3905.1 to § 17-3905.14 requires that CM consultants comply with standards set for general contractors. Tennessee (Lowrey v. Tritan Group Ltd., 2009 U.S. Dist. LEXIS 60312) and New York (Liberty Management & Construction v. Wasserman, 1996 U.S. Dist. LEXIS 4408) are the same. In nearly all other states, whether a CM consultant is a contractor is anybody's guess. So if there's no answer, you might ask, "Why should I care?"
Here's why. Where contractors are licensed, an unlicensed contractor has no right to collect. So a CM with no contracting license might not be able to collect. That gets the attention of anyone working as a CM. But it's only the beginning. A consultant needs only an employment contract – or no written contract at all. If your state considers CM consultants to be contractors, every CM agreement has to include the notices and disclosures required in construction contacts – up to 18 pages of fine print in some states. Without those notices and disclosures, the CM contract is probably void.
Maybe you're beginning to understand the problem. Use the CM loophole and you risk getting pinched if the loophole closes without warning.
States have an interest here. They're not going to let the increasing popularity of CM consulting knock state regulation of contractors into a cocked hat. California is an example. A March 2009 appellate decision (172 Cal. App. 4th 939) allowed CM consultant Fifth Day to collect from Bolotin like any contractor even though Fifth Day did not have a contracting license. To stop an end-run around licensing law, the California legislature clawed back. Last month, Governor Jerry Brown approved a revision of California Business and Professions Code § 7026. The law goes into effect on January 1, 2013. The new definition of "contractor" includes what every CM consultant does:
(A) Provides or oversees a bid for a construction project.
(B) Arranges for and sets up work schedules for contractors and subcontractors and maintains oversight of a construction project.
That settles it, at least in California and at least for home improvement work. Starting January 1, 2013, CM consultants in California need a contracting license and have to work under a legal construction contract. Expect other states to fall into line one by one.
Protect Yourself
The AIA and CMAA publish model CM contracts. Neither includes the notices and disclosures required by state and federal law. That makes these model contracts illegal for most jobs in most states. The free download of Construction Contract Writer includes sample CM contracts that comply with both federal law and the law in your state, regardless of the type of construction – residential, commercial or home improvement.