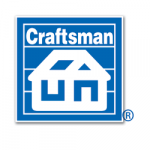 Staying legal in the New York construction contracting business begins with licensing.
New York State licenses only asbestos contractors. But that doesn't make licensing a trivial issue in New York. Cities and counties in New York are free to require a license for any type of construction activity. And many municipal governments do exactly that. For example, New York City licenses home improvement contractors. The site is:
A word to the wise. Don't sign a contract or begin work without checking into license requirements. New York State may be a little casual about licensing of contractors. But New York courts are ruthless in enforcing licensing laws. Where a contracting license is required, unlicensed contractors may have no right to collect for work completed. Nassau and Westchester counties enforce their license laws by impounding construction vehicles.
But even if you don't need a license, New York State jumps with both feet into your construction contracts. You need to know about several statutes.
If the contract price is $150,000 or more for commercial work or if the job is a larger residential project, New York's Construction Contracts Act dictates many key terms: payment dates for both contractors and subcontractors, grounds for stopping work, termination of contract and arbitration (required). That's New York General Business Law § 756-a. But that's just the beginning. New York General Business Law Section 756-b sets penalties for violation of Albany's contract terms – maybe not what you wanted at all.
New York General Business Law, Section 771 is even more explicit on what has to be in residential construction, home improvement and home repair contracts.
(1) The name, address, telephone number and license number, if applicable, of the contractor.
(2) The dates when work will begin and be completed, including any contingencies that could delay completion.
(3) A description of the work including makes and model numbers
(4) A disclosure in bold type that subs and suppliers have lien rights.
(5) A notice that the contractor has to deposit payments in a trust account or supply other security for payment of subcontractors and suppliers.
(6) A progress payment schedule by job phase in dollars and cents.
(7) A 3-day right to cancel.
For technical violations, the penalty is $100. For substantial violations, the penalty is the greater of $250 or 5% of the contract price up to $2,500.
New York General Business Law, Section 771 also requires the same information in every amendment to a residential construction, home improvement or home repair contract. That makes for lengthy change orders.
New York General Obligations Law Section 5-322.2 requires that every construction contract for residential work of less than five units (1) identify who owns the property and (2) include a property address adequate for lien law purposes. Subcontracts have to include the same information.
If you have better ways to spend your time than deal with all this legal gibberish, I can recommend a couple of web sites.
If you're serious about construction contracting in New York, have a look at a site that specializes in New York construction contracts.