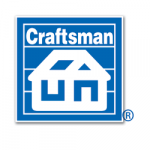 Seventeen states have made changes to their construction contract law in the last few months. My partial list is below. Some of these changes are trivial. Others will affect contractors throughout the state. Don't expect to find much on this list that makes your life easier. That's not how it works. Most changes in the law make it harder for contractors to earn a living.
Colorado Revised Statutes § 24-91-103 reduces the maximum retainage allowed on most public works projects from 10% to 5% on the first half of the project. Thereafter, no retainage is allowed. Prime contractors must distribute funds to subcontractors within 7 days of receipt of payment. Effective June 4, 2014.
Delaware Code Title 10 § 8106(c). A written contract for at least $100,000 can allow suit on the agreement for up to 20 years. Formerly, suit had to be filed in 3 years. Effective August 1, 2014.
Illinois Compiled Statutes § 770-60/21(b) reaffirms the option contractors and bonding companies have to deny payment to subs until the owner pays the contractor. Effective July 16, 2014.
Kentucky Revised Statutes § 413.160 shortens from 15 years to 10 years the deadline for making claims under a contract. Effective July 15, 2014.
Louisiana Revised Statutes Title 14, § 202.1 creates the crime of Residential Contractor Fraud. Criminal conduct includes leaving the job idle for 45 days, a false representation in any application for a permit, not having the required contractor's license or giving work to an unlicensed subcontractor. Penalties range up to 10 years at hard labor and a $3,000 fine. Louisiana Revised Statutes Title 14, § 202.2 makes it tax fraud to fail to complete installation of a solar energy system or to fail to maintain a solar energy system as required by contract. Effective June 23, 2014.
Mississippi Code Annotated. § 75-24-301 to 311 gives residential property owners the right to cancel a roofing repair contract if an insurance company denies any part of the claim. Effective July 1, 2014.
Missouri Revised Statutes § 407.725 is expanded to give all property owners (not just residential property owners) the right to cancel a repair contract if an insurance company denies any part of the claim. Missouri Revised Statutes § 34.057(1)(1) reduces retainage on bonded public works contracts and subcontracts from 10% to 5%. Effective August 28, 2014.
New Jersey Statutes § 52:27D-123.16, § 56:8-138.2 and § 56:8-142 define home elevation as a form of home improvement and requires that home elevation contractors be licensed and insured. Effective October 1, 2014.
Pennsylvania Statutes Title 73 § 517.7(a)(8) permits time and material home improvement contracts but with very strict limits. See my blog post for details. Effective October 22, 2014.
Rhode Island General Laws § 6-38-2 revises the contract disclosures required any time insulation is installed in an existing building. Effective December 31, 2014.
Texas courts may award damages to a contractor for delay by the owner even if the contract prohibits damages for delay. Zachry Constr. Corp. v. Port of Houston Auth., 57 Tex. Sup. J. 1378. Decided August 29, 2014.
It's easy to be sure your contracts comply with these and other changes in state and federal law. Get Construction Contract Writer. The trial version is free. If you're already using Construction Contract Writer, you'll get a notice when changes in the law affect your contracts.