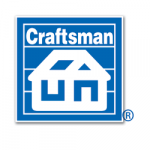 Most construction disputes begin with a surprise. And no job can astonish better than rehab work. So how do you stay out of disputes on repair jobs? Maybe you can't. But a case decided earlier this month in Maine may be a good model for contractors on residential and light commercial repair jobs.
Chris Bond agreed to have Riley Woodwork remodel the Sebego Lake Rowing and Sailing Club in Standish, Maine. Before taking the job, Riley warned that the clubhouse was an old building – rotted floor joists and subfloor and outdated electrical system. Riley wrote what he called a "baseline" bid and added a caution about unforeseen problems. The job scope might change once work started. Riley estimated the baseline cost at $26,781. Bond signed a written agreement to pay more for approved extras.
That was a good beginning but not the end. Bond had another project for Riley, renovation of a condominium in South Portland. While work on the Sebego Club was still in progress, Bond had Riley start on the condo job – and even asked Riley to make that a top priority.
Two months later, Riley was about done with the condo. He requested final payment of $6,674. Bond admitted he owed the money but refused to pay until some additional work was done, about a day's work, according to the trial transcript. Riley wanted to be paid first. Bond wouldn't do it. The result was a general falling out between Bond and Riley.
Bond ordered Riley to stop work on both jobs. In Judge Walker's words, "This refusal was the catalyst, along with a general pastiche of conflicting personality types. . ." Riley pulled off both jobs and sent final bills. Bond refused to pay another dime. Riley recorded liens on both properties and filed suit to collect. Bond counter-sued, claiming faulty workmanship, late completion and violation of Maine's Home Construction Contract Act.
At trial, the question was, "Who breached the contract, Riley or Bond?" The first to commit a material breach of contract is liable for damages. A material breach of contract is any "non-performance of a duty that is so material and important as to justify the injured party in regarding the whole transaction as at an end." Judge Walker concluded that Bond's failure to pay any amount on the final condo invoice was a material breach of contract. The only other issue was the amount to be awarded Riley in damages.
Riley was ready. He had the contracts, estimates, material receipts and time cards. Bond claimed Riley's bills were inflated. The court found otherwise. Riley's charges were "reasonable, necessary and customary" and supported by testimony at trial. The court awarded Riley $10,690.98 for Sebago, $8,062 for the condo plus interest and attorney fees, but less $300 for the last day of work on the condo.
Take-Aways from Riley v. Bond
Disputes are inevitable, especially on work in older buildings. So make a few precautions part of your business practice. It paid off for Riley and could for you too:
Caution that there could be extras.
Include payment for extras in your contract.
Keep good job records.
Be ready to sue when nothing else works.
The best way to vet potential disputes is with a good construction contract.