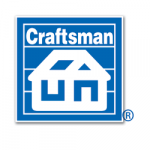 In April 2009, Bennett Builders signed a contract to remodel the Stamford, CT home of Tarun Mehta. It was a cost plus job at a price not to exceed $446,900. Under the agreement, work was to be completed by October 2009. Over a year later, work still wasn't done and Mehta terminated the agreement. Bennett filed suit for $31,754.94 still due on the contract and asked the court for a pre-judgment remedy, an attachment of $32,000 on Mehta's home.
This should have been a good job for Bennett Builders. They stood to earn a fee of $31,500. Even if the court denied payment in full under terms of the contract, Bennett should have been able to collect for the value of materials and labor that went into the job. Unfortunately, it didn't work out that way. Bennett had made a serious mistake, using an A.I.A. contract.
The 17-page contract Bennett and Mehta signed was essentially the American Institute of Architects ("AIA") Document A107-1997 "Abbreviated Standard Form of Agreement Between Owner and Contractor for Construction Projects of a Limited Scope Where the Basis of Payment is a Stipulated Sum." Go to the A.I.A. site and you'll discover that A.I.A. contracts are "accepted, reliable, fair and flexible." Fine. But here's what the A.I.A. doesn't explain. A.I.A. construction contracts don't comply with either state or federal law. In most states and for most jobs, a contractor who works under an A.I.A. contract risks serious legal trouble. That's exactly what happened to Bennett Builders.
On September 23, 2011, the Connecticut Superior Court denied Bennett Builders any relief – nothing under the terms of the contract and nothing for the value of goods and services that went into Mehta's home. Why? The law is clear. Connecticut's Home Improvement Act and Connecticut's Home Solicitation Sales Act require a notice of cancellation in at least 10 point bold type. The A.I.A. contract doesn't comply with Connecticut law and won't be enforced by Connecticut courts. You can read the case at 2011 Conn. Super. LEXIS 2481.
I'm often asked to make a recommendation. Which is better for builders, A.I.A. contracts or ConsensusDOCS? I can't recommend either. Neither includes the notices and disclosures every state requires in construction contracts. These notices vary with the size of the job, type of work, materials used, who signs the agreement and even where the contract is signed. To see the construction contract notices and disclosures required in your state, go to Construction-Contract.net and click on your state.
To avoid sharing the fate of Bennett Builders, take a look at Construction Contract Writer. The trial download is free – and complies precisely with both federal law and the law of your state.