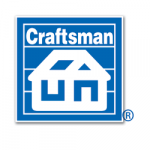 Twenty-five states have made changes to construction contract law in the last six months. Some of these changes are trivial. Others will affect contracts for most jobs in a state. The highlights:
Arizona
Revised Statutes § 34-227 voids any provision in a contract which would make public works construction in Arizona subject to the laws of any other state.
District of Columbia
has set payment deadlines for both prime contracts and subcontracts. Late payment earns interest at 1.5% a month plus attorney fees. 60 District of Columbia Regulations § 11812 voids any clause in a subcontract which would waive the right to file a lien or collect on a payment bond.
Hawaii
allows only contractors to apply for building permits on most residential jobs unless the owner qualifies for an exemption. Hawaii Revised Statutes § 444-23.
Maryland
now requires three specific notices in home repair contracts. Code of Maryland Regulations § 09.08.01.26
Massachusetts
has repealed a code section that set a time limit
for making claims for extra work on public works projects. Massachusetts General Laws 29, § 20A
New York
has decided (for now) that construction management contractors on residential jobs are not required to comply with New York home improvement law.
84 Lumber Company v, Barringer, 110 A.D.3d 1224 decided October 17, 2013. Expect this decision by the appellate court to be reversed, probably by legislation, as happened in California earlier this year. Otherwise, carefully drafted construction management contracts could do an end-run around New York's home improvement contract law, General Business Law, § 770 to 776.
Virginia
has changed the notice (
18 VAC 50-22 Appx. RBC
) which must appear in residential contracts.
Virginia Code Annotated Section 43-3-D now denies construction lien rights to anyone doing work without the appropriate license or certificate.
Utah and Wisconsin
have become the 14th and 15th states to give owners the right to cancel a residential construction contract if:
Any part of the work involves repair of storm damage and

At least part of the cost of repair is expected to be covered by insurance, and

Any part of the insurance claim is denied by an insurance carrier.
Utah Statutes § 13-50-202 is effective now. Wisconsin Statutes § 100.65 becomes effective on January 1, 2014. My blog post of November 30, 2012 lists the 13 other states that have adopted similar statutes — all in the last three years. In most of these states, the contract has to include a notice explaining the right to rescind. Omitting the notice can earn the contractor a fine of up to $1,000.