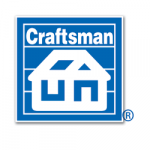 Construction disputes usually start with a surprise – something nobody considered. A good contract anticipates the most likely surprises. But no contract is perfect. Occasionally you're going to have a dispute.
If you write the contract, you decide how disputes will be settled – either in court or by arbitration. If your contract requires arbitration, usually called alternative dispute resolution or ADR, the arbitrator's decision will be final. There's no right to sue. That can be an advantage. Arbitration is usually faster and cheaper than litigation. Many arbitration cases are decided on written statements alone. Statistics show that merchants usually win and property owners usually lose in arbitration. That makes arbitration a good choice for construction contractors. An arbitration clause in your contract adds leverage when an owner (or the owner's attorney) threatens to sue.
But There's a Problem.
Eleven states void any arbitration agreement in a residential construction contract that omits disclosures required by state law:
California — Business & Professions Code § 719
Illinois – Title 815 Illinois Compiled Statutes § 513/15.1
Maryland — Code of Maryland Regulations § 09.08.01.25.
Massachusetts — General Laws 142A, § 4.
Missouri — Revised Statutes § 435.460
Nebraska — Revised Statutes § 25-2602.02.
Oregon — Administrative Rules § 812-012-0110-1-f.
Pennsylvania – Title 73 Pennsylvania Statutes Section 517.7
South Carolina — Code Annotated § 15-48-10(a).
Texas — Property Code § 420.003.
Vermont — Title 12 Vermont Statutes Annotated § 5652
The disclosure statement required is different in every state: the exact words, all upper case, underlined, signed or above the signature line, etc. Without the precise disclosure required by state law, your agreement to arbitrate isn't going to be enforced. That's a trap for the unwary. Don't get caught.
What's in an Arbitration Clause?
No state or federal court will touch a dispute about a contract that includes an arbitration clause – an agreement to settle disputes using private ADR rather than public courts. Your arbitration clause should identify who will do the arbitration (such as the American Arbitration Association or Construction Dispute Resolution Service) and the arbitration rules that apply.
Federal law and policy favor arbitration. State limits and restrictions on arbitration, such as in the eleven states listed above, have been invalidated when the subject of the contract included interstate commerce. And nearly all construction includes materials from out of state. Still, the easiest and cheapest way to get into arbitration (and stay out of court), is to comply with your state law.
Construction Contract Writer makes that easy. If your preference is arbitration and if you do work in one of the eleven states listed above, get the trial download. It's free.