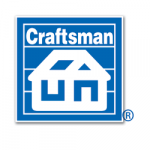 The Commonwealth has been marching to its own drummer since Revolutionary times. So it was probably inevitable that Massachusetts would go its own way in handling grievances against home improvement contractors.
Massachusetts Office of Consumer Affairs and Business Regulation (OCABR) runs a home improvement arbitration program designed to keep construction defect claims out of Massachusetts courts.
The
Massachusetts program
is generally acknowledged to have done what the politicians in Boston intended. OCABR arbitration is quick (typically 90 days or less), cheap (about half the cost of AAA arbitration) and not overtly biased. An arbitrator appointed by the state visits the site, listens to both sides and writes a decision. A counterclaim, such as by the contractor, is allowed. So arbitration should be able to resolve all issues that grew out of a home improvement project.
So what's so bad about OCABR arbitration? As it turns out, there's plenty. It's another case of a state weighing in against construction contractors. I'll explain.
First, arbitration is automatic for home owners. All a home owner has to do is fill out a form. Not so for contractors. A contractor can't initiate arbitration without consent of the home owner (either at the time of application or via a waiver in the original contract).
Second, Massachusetts arbitration is an exclusive remedy until the arbitrator's decision is final. Theoretically, contractors can still sue to collect, such as in small claims court, or could file for arbitration under rules of the American Arbitration Association. But few courts and no private arbitrator will touch a suit for collection once OCABR arbitration has started. So contractors are left with no remedy in court and no private arbitration until a home owner's case is decided in OCABR arbitration.
Third, the entire premise of OCABR arbitration is one-sided. The unspoken threat is that a contractor's registration could be revoked. Homeowners in arbitration don't run the risk losing anything more than their time and trouble. As a result of arbitration, a contractor can be deprived of the right to make a living in Massachusetts. That's heavy stuff.
Finally, a homeowner who wins in arbitration and doesn't collect can recover from the Residential Contractors Guarantee Fund. The Fund then has a claim against the contractor. Massachusetts makes no guarantee when a contractor wins in OCABR arbitration.
If you feel uncomfortable about what Massachusetts does to home improvement contractors, there are good ways to push back. I'll name a few.
First, get pro-active. Be sure your contracts include a Massachusetts arbitration clause signed by the homeowner. That gives you the same access to OCABR arbitration that the homeowner enjoys.
Be sure your contracts are letter-perfect under Massachusetts law. If a job goes bad, you need a contract that's good as gold. If there's a defect anywhere in the contract, the attorney for the other side is sure to find the flaw and hammer away relentlessly. Under Massachusetts law, the contractor, not the home owner, is responsible for every defect in a home improvement contract. Sign a boilerplate agreement, such as an A.I.A. form, and you're a sitting duck.
To be valid, a Massachusetts home improvement contract needs eighteen distinct disclosures: (1) Your name and street address (not a mail drop) and phone numbers, (2) Your SSAN (or federal employer ID), (3) Your Massachusetts Home Improvement Contractor Registration number and expiration date, (4) The name of the salesperson, if other than the contractor, (5) The date when work will start and when work will be substantially complete, (6) A detailed description of the work to be done and the materials to be used, (7) An advance payment of no more than one-third of the contract price plus any special orders, (8) A payment schedule which shows the amount due by job phase, (9) A list of building permits required, (10) A statement that it's normally the obligation of a contractor to pull the permit, (11) A statement that homeowners who secure permits for work on their own homes don't qualify for recovery from the Residential Contractors Guaranty Fund, (12) Seven more short statements covering subjects from the phone number of the Director of Home Improvement Contractor Registration to warranties to mechanics' liens.
Omit any of these disclosures in the contract and you risk (1) suspension of registration, (2) a fine up to $2,000, and (3) imprisonment for up to one year. Doing business on a defective home improvement contract is also an unfair or deceptive act under Massachusetts law and gives the owner the right to seek triple damages and attorney fees.
The OCABR offers a home improvement contract on the Web that touches all the bases.
Unfortunately, that contract doesn't comply with federal law and exposes you to heavy fines.