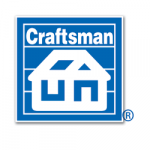 My March2009 blog suggested that Pennsylvania's Home Improvement Consumer Protection Act (HICPA) didn't have to be a deal breaker for residential contractors in PA. The law (effective July 1, 2009) was written to tip the playing field in favor of owners when negotiating for home improvement work. But the legislature in Harrisburg didn't think of everything. There are still good ways for contractors to protect themselves. The March 2009 blog lists seven good ways to cut your risk on Pennsylvania home improvement jobs.
Some of HICPA makes good sense, starting with a requirement for written, professional-grade contracts. A simple handshake isn't enough. Pennsylvania home improvement contracts have to explain exactly what's included and what's excluded. When should work start and when should it be done? When are payments due? There's a limit on down payments. You have to list subs and their phone numbers. Change orders have to be in writing. I like that. And you should too. The best way to avoid disputes is with a professional-grade contract.
But don't be confused. Boilerplate contracts sold by the professional trade associations aren't professional-grade for HICPA purposes. Contracts for home improvement work in Pennsylvania have to be written specifically for Pennsylvania. HICPA makes the entire contract unenforceable by the contractor if any of ten common clauses appear in the document. The poisonous ten includes hold harmless clauses and terms that award attorney fees to a contractor. Clauses like these appear routinely in trade association contracts.
Changes to HICPA
The law was amended in July 2011 to cut big box stores some slack. Major retailers like collecting in full before work starts. The attorney general didn't consider that when drafting the 2009 law. So the law was changed last July to accommodate big box retailers.
And now a Pennsylvania court has jumped in, interpreting HICPA for the first time. The case is Gelacek v. Lunz, 2012 Pa. Dist. & Cnty. Dec. LEXIS 6. The owner, Dr. Gelacek, refused to make final payment on a room addition to his home on River Road in Freeport, PA, basing his refusal on non-compliance with HICPA. The contractor, Lunz, argued that HICPA doesn't apply to room addition jobs. Room additions are new construction, reasoned Lunz. Construction of a new home is specifically excluded from coverage under HICPA.
True, the law's definition of home improvement omits any mention of additions to a home. According to HICPA, home improvement is any "repair, replacement, remodeling, demolition, removal, renovation, installation, alteration, conversion, modernization, improvement, rehabilitation or sandblasting." Judge Valasek had a different opinion, ruling that HICPA applied and Lunz was out the final payment of $31,559.76.
I see two take-aways from this case. The first is obvious. Room additions are home improvement even though the law doesn't say so. The second is more subtle. The contractor, Mark Lunz, made a contractor's worst mistake, agreeing to extras without a written change order. Dr. Gelacek and Lunz had a written contract for $118,805. But Lunz agreed to changes that added $163,495.51 to the job – without any written agreement whatsoever. Lunz felt he had an oral contract for time and materials for the extras. That doesn't work under HICPA for two reasons. Both oral agreements and cost-plus contracts are illegal for home improvement work in Pennsylvania — an expensive lesson for Lunz.
A Better Choice
Good HICPA contracts are easy with Construction Contract Writer. Written change order forms are included. CCW even writes cost-plus (GMP) contracts and owner's representative (consulting) contracts. All comply precisely with Pennsylvania law. The trial version is free.