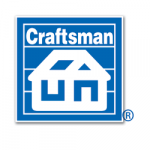 Limits on Warranty Claims.
Is this your worst nightmare?
You get a call out of the blue complaining about a job you finished many years ago. The caller complains your work was defective – required a lot of repairs, many thousands worth in fact. And the person complaining isn't even someone you know. It's someone who bought the house years later!
In a nutshell, that's what happened to Chip Buerger of Chip Buerger Custom Homes, Inc. in Spicewood, Texas. When Chip didn't pay what was asked, James and Maureen Maroney filed suit. That was February 2016. Last week, the Texas Court of Appeals decided the case. I'll explain what the appellate court ruled. But first I'll make an important point about warranty claims, and not just in Texas.
All states have a statute of limitation on warranty claims. It varies by state, of course. But the statute in many states includes separate warranty periods, one for cosmetic or finish items and another structural components such as foundation and frame. In Texas, the warranty period runs for either two or four years. An owner who fails to bring suit in that time is forever barred from making a claim.
So, with a four-year limit on warranty claims in Texas, how could Jim and Maureen make a warranty claim nearly seven years after work was completed? The trial court ruled they couldn't, granting a summary judgment to Chip Buerger on the warranty issue plus $54,000 in attorney fees. Jim and Maureen appealed. And that's when it got interesting.
The Discovery Rule
Jim and Maurine claimed defective construction had allowed water into the frame, causing structural problems. Full extent of the damage wasn't discovered until March 2015, less than a year before they filed suit. Under Texas law, and the law of nearly all states, the time to make a warranty claim doesn't start running until the defect is either discovered or reasonably should have been discovered. Discovery doesn't require knowledge of the full extent of the defect. It's enough if the plaintiff is put on notice that there's a problem. Using that standard, the appellate court in the Chip Buerger case proceeded to examine when each of the defects had been discovered.
Poor waterproofing of the two-story porch had allowed water to penetrate the wood frame. Jim and Maurine saw cosmetic cracks in the mortar veneer as early as 2011. But they had no reason to suspect damage to the frame until much later. So, the warranty claim on the porch was filed within the time allowed by statute.
Two columns on the lake side of the house were set on untreated wood 2 x 4s. Jim was aware of that in 2011 and had these column bases replaced. The Maroneys had notice of the defective columns long before they filed a warranty claim. The statute had run.
House waterproofing was defective — left openings all around, especially where wood trim met the masonry. Insects and pests got in "from the beginning". Eventually, Jim had the house envelope sealed, applying caulk at every gap. Jim and Maurine may not have known what was causing the "bug infestation", but they were on notice of open seams more than four years before filing suit. The claim for waterproofing was filed too late.
When the appellate court ruled Chip liable for re-construction of the two-story porch, that made James and Maureen winners of the law suit. In Texas, the prevailing party collects legal fees from the losing party. Not only didn't Chip get to collect the $54,000 in attorney fees awarded by the trial court, he now had to pay the Maroney's legal fees.
But what about the argument that Jim and Maureen didn't buy the home from Buerger Custom Homes? The Maroneys were second owners. Buerger never promised the Maroneys anything. The court ruled that didn't matter. Maroney v. Chip Buerger Custom Homes, Inc., 2018 Tex. App. LEXIS 2082. Under Texas law, the implied warranties of habitability and good workmanship protect a second buyer the same as the first buyer. Contract has nothing to do with it.
"OK", you say. "Now please explain how I can fix this. I don't want to be blind-sided like Chip Buerger." For a possible answer, see my blog post of June 12, 2014. Courts in some states rule that implied warranties can be disclaimed by contract. Homes in those states can be sold "as is and with all defects". To do that, you better have a good contract. I recommend Construction Contract Writer. The trial version is free.