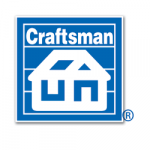 You'll see the words "defend, indemnify and hold harmless" in many construction contracts. That's an indemnity clause – and it can be toxic for contractors. I'll explain.
One common form of indemnity gives an owner or a designer the right to recover from a contractor for every loss on the job, even losses caused 100% by the owner or a designer. Is it fair to make a contractor cover losses like that?
Nearly all states have said "no." They void what's called broad form indemnity agreements: anything in a contract which would require a contractor to cover a loss caused 100% by the owner or designer. That makes perfect sense. Responsibility for a loss should rest with the party best able to control the loss.
Here's a state-by-state rundown of the type of indemnity agreements allowed in each state.</P.
Broad form – A contract can require indemnity of the owner or designer for all claims arising out of the work, even losses caused 100% by the owner or designer: AL, DC, FL (private jobs only), ME, ND, PA (except home improvement), VT, WI, WY.
Intermediate form – A contractor can be required to indemnify the owner or designer for any loss caused either in whole or in part by either the contractor or a subcontractor: AK, AR, GA, HI, ID, IN, LA, MA, MD, MI, NJ, SC, SD, TN, VA, WV.
Limited form – A contractor is responsible only for losses caused by the contractor: AZ, CA, CO, CT, DE, FL (public works only), IA, IL, KS, KY, MN, MO, MS, MT, NC, NE, NH, NM, NV (as of 3/15), NY, OH, OK, OR, PA (home improvement), RI, TX, UT, WA.
How to Protect Yourself
The best option is to keep indemnity out of your contracts. Without an indemnity clause in your contract, you're liable only for your own mistakes. If the owner insists on an indemnity contract, OK. But add some extra protection. All of the following make perfect sense – at least to contractors:
Exclude indemnification for design errors. Those are clearly not your problem.
Cap indemnity at your insurance policy limits. Without this cap, you could be liable for any amount, even if not covered by insurance.
Limit your liability as an employer to coverage under workers compensation law. Workers comp insurance insulates you from suit by an employee injured on the job. But nothing prevents an injured employee from suing the property owner. If your contract requires indemnity for the owner's losses, you could once again be liable for injury to your employee.
Add the owner as an additional insured on your liability policy. This is restricted in some states. But it's a good way to avoid indemnity claims by an owner.
Require indemnity by your subs. If the owner makes you responsible for every loss, OK. Two can play that game. Put a similar indemnity clause in your subcontracts. That makes subs liable for your losses, regardless of the cause. Obviously, this makes no sense. But it's common on large industrial and commercial jobs – where allowed by state law.
Be aware: I've painted with a broad brush. Most states have exceptions and exclusions.