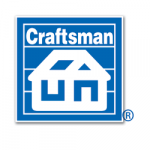 "I do business on a handshake – never use a written contract. I know that's not legal. But I do whatever my customers want. I've never had a problem. But I keep my fingers crossed."
Maybe you've heard a contractor make a claim like that. Is there anything wrong with 100% satisfied customers?
I admire the spirit. Earning a reputation for quality work is the best way to build a career, whether in construction contracting or the practice of law. But I can't endorse paperless contracting. It's like driving on bald tires – a risk no contractor needs.
Laws in 31 states and the District of Columbia require a written contract for residential work: AR, AZ, CA, CT, DC, DE, HI, IL, IN, KY, LA, MA, MD, ME, MI, MS, ND, NH, NJ, NV, NY, OH, OR, PA, RI, TN, TX, VA, VT, WI, WV and WY.
Twelve states don't require a written agreement but do require that the contractor deliver a written notice or disclosure before work starts: AK, AL, FL, GA, ID, KS, MN, MO, MT, OK, SD and WA.
And the other seven states? You still have to provide the written Federal 3-day right to cancel on nearly all residential jobs.
And if you don't have a written contract?
A case decided last month in Wisconsin helps answer the question. It's a criminal case. State v. Felski, 2013 Wisconsin App. LEXIS 7 (January 2013).
Tom Felski remodeled a kitchen ($21,354.19) and bath ($17,496.39) for Paula and Richard Derrick and got paid in full. Felski had a written contract on both of those jobs. The Derricks must have liked the work Felski did because they agreed to have him do two more projects totaling more than $50,000, a 686 square foot room addition and a garage. But this time Felski didn't bother getting a signed contract. That's a problem in 31 states, including Wisconsin. Administrative Code ATCP § 110.05 requires a written contract for home improvement work in Wisconsin. The penalty is a fine of up to $5,000 and a year in jail.
Felski and the Derricks had a falling out before work was done on the garage and room addition. Felski was convicted of violating ATCP § 110.05 on the garage job – no written contract. The Derricks asked the court for restitution of everything paid on both jobs – the garage and room addition. Felski argued that the value of his work on those two jobs exceeded what he had been paid. Not persuaded, the trial court ordered Felski to make full restitution of everything paid on both jobs. A total of $47,274.81.
Lesson learned
Only contractors get penalized for doing work without a written contract. Owners have no risk at all. Remember that the next time an owner offers to do business on a handshake – or insists on using a contract found on the Web. Don't take chances. Use contracts that comply precisely with both state and federal law. That's easy with Construction Contract Writer. The trial version is free.