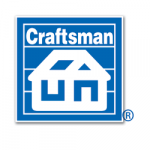 Hawaii has a reputation for making life difficult for contractors who don't toe the line. Sometimes the results border on the ridiculous, at least from a contractor's perspective. Just ask Michael Sakatani, a Honolulu contractor doing business as 808 Development LLC.
A few years ago Mike's company landed a $1.8 million contract to build a 9,000 SF home at 4902 Kahala Avenue in Honolulu – in the shadow of Diamond Head and just a block from the blue Pacific. That should have been good work for Mike. But costs ran a little more than expected and relations with the owner soured. Payments stopped and you can probably guess what happened next. A team of lawyers stepped in to sort things out. The case dragged through Hawaiian courts for several years, eventually landing in the Hawaii Supreme Court.
Like many other states, Hawaii requires specific notices and disclosures in construction contracts. What's required depends on the type of work. Mike's Diamond Head job was residential. For residential work:
· Hawaii Revised Statutes § 444-25.5 voids any contract which omits specific notices and disclosures.
· Omission of the same disclosures is also considered a deceptive act under Hawaii Revised Statutes § 480-12, making the contractor liable for a $5,000 fine (§ 444-23).
· Failure to provide the disclosures required by Hawaii's Code of Rules, Title 16, Chapter 77, Subchapter 12, § 79 and § 80 can result in suspension or revocation of a contractor's license. That's Hawaii Revised Code § 444-17.
· Hawaii's Contractor Repair Act, § 672E-11, requires that contracts include a notice of the contractor's right to repair construction defects.
Once Mike's lawyers took over, they discovered a problem. One of Hawaii's required notices was missing from Mike's contract — the mechanics' lien notice in § 444-25.5. Mike claimed the lien notice had been delivered as part of the contract. But he couldn't find a copy and neither could the property owner.
So the contract was void under Hawaii law.
In most states, that leaves the contractor with two choices. Either collect under the theory of "unjust enrichment" or file a mechanics' lien. Neither will get you the full contract price. But at least Mike could recover his sunk costs. And that's what Mike's legal team argued. In their words, anything else would be "absurd and unjust."
That's not how Hawaii's Supreme Court saw it. No matter how absurd and unjust, a contractor who omits even one required notice from a construction contract has no right to collect, period.
When it comes to construction contracts, Hawaii takes no prisoners. If you plan to collect, the contract better be perfect.
But the court's decision wasn't all bad news for Mike. He wasn't assessed the $5,000 fine, didn't have his license revoked and didn't have to pay the owner's attorney fees. And if he ever finds that missing mechanics' lien notice, the court offered to reconsider their decision. That was in 2006 (808 Dev., LLC v. Murakami, 111 Haw. 349). There's no later appellate decision. So I guess Mike is still looking for that missing lien notice.
If you need letter-perfect contracts for any type of construction, and make a living as a construction contractor in Hawaii, here's the best tool available for drafting Hawaiian construction contracts.