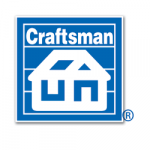 I'm asked occasionally to recommend a simple 2-page construction contract.
Where can I get a contract like that?
If you see one of these two-page wonders, you can be sure it's junk – at least in the State of Florida. The legislators in Tallahassee have seen to that. Every valid Florida construction contract will include several pages of notices and disclosures required by Florida law.
If you've been using a two-page contract for residential construction in Florida, here's a handy guide to what you're missing.
Opportunity to Repair (Florida Statures Chapter 558.005)
Every construction contract in Florida (except public transportation projects) must include the "notice of claim" statement.
CHAPTER 558, FLORIDA STATUTES, CONTAINS IMPORTANT REQUIREMENTS YOU MUST FOLLOW BEFORE YOU MAY BRING ANY LEGAL ACTION FOR AN ALLEGED CONSTRUCTION DEFECT. SIXTY DAYS BEFORE YOU BRING ANY LEGAL ACTION, YOU MUST DELIVER TO THE OTHER PARTY TO THIS CONTRACT A WRITTEN NOTICE, REFERRING TO CHAPTER 558, OF ANY CONSTRUCTION CONDITIONS YOU ALLEGE ARE DEFECTIVE AND PROVIDE SUCH PERSON THE OPPORTUNITY TO INSPECT THE ALLEGED CONSTRUCTION DEFECTS AND TO CONSIDER MAKING AN OFFER TO REPAIR OR PAY FOR THE ALLEGED CONSTRUCTION DEFECTS. YOU ARE NOT OBLIGATED TO ACCEPT ANY OFFER WHICH MAY BE MADE. THERE ARE STRICT DEADLINES AND PROCEDURES UNDER THIS FLORIDA LAW WHICH MUST BE MET AND FOLLOWED TO PROTECT YOUR INTERESTS.
The contract is still valid if you omit this statement. But the fine for leaving it out is $500 under Florida Statutes § 775.08(3).
Buyer's Right to Cancel (Florida Statutes § 501.031)
Unless the deal was closed at a state fair, at your office or after an express invitation to visit your client at home, residential contracts have to give notice of the buyer's right to cancel.
BUYER'S RIGHT TO CANCEL. This is a home solicitation sale, and if you do not want the goods or services, you may cancel this agreement by providing written notice to the seller in person, by telegram, or by mail. This notice must indicate that you do not want the goods or services and must be delivered or postmarked before midnight of the third business day after you sign this agreement. If you cancel this agreement, the seller may not keep all or part of any cash down payment.

If the deal was closed, for example, over lunch in a restaurant, on the phone, by email, on a golf course or at an architect's office, it's a home solicitation sale. I know that doesn't make sense. But it's Florida law. The notice is required. Omission of the notice is a first degree misdemeanor punishable by up to a year in prison and a $1,000 fine under Florida Statutes § 775.082 and § 775.083.
Florida Construction Lien Notice (Florida Statutes § 713.015)
This notice has to appear in all residential prime contracts valued at $2,500 or more if work is either new construction or improvement of a building with four units or less. The notice has to be in 12-point bold caps and either on the front page of the contract or on a separate page. If the notice is on a separate page, this statement has to be signed by the owner and dated.
NOTICE OF FLORIDA'S CONSTRUCTION LIEN LAW
ACCORDING TO FLORIDA'S CONSTRUCTION LIEN LAW (SECTIONS 713.001-713.37, FLORIDA STATUTES), THOSE WHO WORK ON YOUR PROPERTY OR PROVIDE MATERIALS AND SERVICES AND ARE NOT PAID IN FULL HAVE A RIGHT TO ENFORCE THEIR CLAIM FOR PAYMENT AGAINST YOUR PROPERTY. THIS CLAIM IS KNOWN AS A CONSTRUCTION LIEN. IF YOUR CONTRACTOR OR A SUBCONTRACTOR FAILS TO PAY SUBCONTRACTORS, SUB-SUBCONTRACTORS, OR MATERIAL SUPPLIERS, THOSE PEOPLE WHO ARE OWED MONEY MAY LOOK TO YOUR PROPERTY FOR PAYMENT, EVEN IF YOU HAVE ALREADY PAID YOUR CONTRACTOR IN FULL. IF YOU FAIL TO PAY YOUR CONTRACTOR, YOUR CONTRACTOR MAY ALSO HAVE A LIEN ON YOUR PROPERTY. THIS MEANS IF A LIEN IS FILED YOUR PROPERTY COULD BE SOLD AGAINST YOUR WILL TO PAY FOR LABOR, MATERIALS, OR OTHER SERVICES THAT YOUR CONTRACTOR OR A SUBCONTRACTOR MAY HAVE FAILED TO PAY. TO PROTECT YOURSELF, YOU SHOULD STIPULATE IN THIS CONTRACT THAT BEFORE ANY PAYMENT IS MADE, YOUR CONTRACTOR IS REQUIRED TO PROVIDE YOU WITH A WRITTEN RELEASE OF LIEN FROM ANY PERSON OR COMPANY THAT HAS PROVIDED TO YOU A "NOTICE TO OWNER." FLORIDA'S CONSTRUCTION LIEN LAW IS COMPLEX, AND IT IS RECOMMENDED THAT YOU CONSULT AN ATTORNEY.
Omitting this notice is a non-criminal violation punishable by a fine of up to $500 under Florida Statutes § 775.08(3) and may make it difficult for a prime contractor to enforce lien rights.
Construction Industry Recovery Fund Notice (Florida Statutes § 489.1425)
This notice is required in all residential repair, restoration and improvement contracts valued at over $2,500.
FLORIDA HOMEOWNERS' CONSTRUCTION RECOVERY FUND
PAYMENT MAY BE AVAILABLE FROM THE FLORIDA HOMEOWNERS' CONSTRUCTION RECOVERY FUND IF YOU LOSE MONEY ON A PROJECT PERFORMED UNDER CONTRACT, WHERE THE LOSS RESULTS FROM SPECIFIED VIOLATIONS OF FLORIDA LAW BY A LICENSED CONTRACTOR. FOR INFORMATION ABOUT THE RECOVERY FUND AND FILING A CLAIM, CONTACT THE FLORIDA CONSTRUCTION INDUSTRY LICENSING BOARD AT THE FOLLOWING TELEPHONE NUMBER AND ADDRESS:
DIVISION OF PROFESSIONS
CONSTRUCTION INDUSTRY LICENSING BOARD
1940 NORTH MONROE STREET
TALLAHASSEE, FL 32399
PHONE: 850.487.1395
EMAIL: CALL.CENTER@DBPR.STATE.FL.US
Omission of this notice is punishable by a fine of up to $500 for the first offense and up to $1,000 for a second or subsequent offense.
The Home Improvement Sales and Finance Act. (Florida Statutes § 520.73)
If a home improvement contract includes a finance charge, Florida law requires a statement in 10-point bold type directly above the owner's signature.
Notice to Owner. Do not sign this home improvement contract in blank. You are entitled to a copy of the contract at the time you sign. Keep it to protect your legal rights. This home improvement contract may contain a mortgage or otherwise create a lien on your property that could be foreclosed on if you do not pay. Be sure you understand all provisions of the contract before you sign.
Omission of this notice requires a credit of all delinquency fees charged, plus attorney fees and costs.
If your Florida contracts fudge on these notices, you have an excuse. Some of these notices are new. The right to repair notice became effective October 1, 2006. The lien notice law became effective in the present form on July 1, 2007.
This checklist covers only notices required by Florida law. Of course, all Florida contracts have to comply with Federal law – the 3-day right to cancel (12 C.F.R. 226.15 ), Federal Truth in Lending (15 U.S.C. 1601) and insulation disclosures (16 C.F.R. 460). If you do home improvement work in zips between 33010 and 34141, Miami-Dade Municipal Code § 10-33 requires additional disclosures.
Even if you're not concerned about the threat of fines and jail time, there are good reasons to keep your contracts legal under Florida law. Get into a dispute on any job and the attorney for the other side will hammer away at every little flaw and blemish in your contract. You could be left with no way to collect.