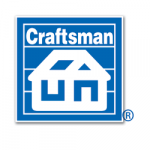 Nineteen states have changed their construction contract law in the last few months. Some of these changes are trivial. Others will affect contractors throughout the state. In several cases, legislatures are simply falling in line, writing new statutes to mirror law adopted recently in other states. Highlights are below.
Florida's Notice and Right to Cure Act was revised effective October 1, 2015 to clarify the date of completion, impose additional requirements on the notice of claim, revise the content of the response and identify records to be produced when a homeowner has a complaint about the work. Owners can still opt-out of the act by signing a statutory waiver. Florida Statutes §§ 558.001 to 558.004.
Minnesota was the first state to give owners the right to cancel a contract for storm damage repair if the owner's insurance carrier denied any part of the claim. That law went into effect in May of 2011. The original law applied only to roofing and siding repairs. On May 19, 2015, Minnesota Statutes § 326B.811 was revised to give owners the right to cancel a contract for any type of storm damage repair (not just roofing and siding) if any part of the insurance claim was denied.
Nevada Statutes § 624.609 was revised to limit subcontractor retainage on commercial jobs to 5%. Before January 1, 2016, prime contractors on commercial jobs could retain 10% of the amount due their subs.
New Jersey Administrative Code § 13:45A-17.3 was amended on April 21, 2015 to allow licensed home elevation contractors to do home improvement work.
Rhode Island now requires a written contract showing the contractor's registration number on all jobs valued at $1,000 or more. Code of Rules § 01-030-001 Division 3.1.5 (1 & 2) was revised on May 14, 2015.
Virginia had allowed subcontractors and suppliers to waive their lien rights before work was done. For example, an agreement offered to a subcontractor could include a blanket lien waiver. For subs, that took the teeth out of Virginia's mechanics' lien law. Virginia Code Annotated Section 43-3-C was changed on April 15, 2015 to void any attempt to require subs or suppliers to waive lien rights before work is done or supplies delivered.
West Virginia became the 18th state to give an owner the right to void a storm damage repair contract if the insurance carrier denied any part of a roofing repair claim. West Virginia Code §§ 46A-6M-1 to 46A-6M-6 were changed on July 15, 2015 to require both a statement in the contract explaining the right to cancel and a detachable cancellation form in duplicate. After denial of any part of the insurance claim, the owner has five days to cancel the work. The other 17 states requiring storm damage repair contracts: AL, AZ, GA, IL, IN, KY, LA, MN, MO, MS, NE, OK, SC, SD, TN, UT and WI.