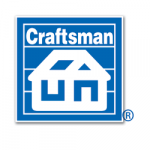 Changes in Construction Contract Law — First Half of 2018
So far this year, eighteen states have changed how construction contractors have to do business. Some changes are trivial. Others will affect most contractors in the state.
Here's a state-by-state run-down on the most significant changes in Construction Contract law.
Wisconsin – The statute of repose for construction has been reduced from 10 years to seven years. Every state sets a limit for making claims against a contractor. That limit is six years in WI. But the claim period for construction defects doesn't start running until the defect is discovered. That could be many years. The statute of repose now bars all claims seven years after substantial completion. Wisconsin Statutes § 893.89, effective April 18, 2018
West Virginia – Now requires that agreements for jobs over $10,000 cover 15 specific terms – start and completion dates, change orders, etc. A written contract is required with both the owner and your subs. The license Board is authorized to request a copy of the contract for any such job and has authority to discipline any contractor who fails to respond. West Virginia Code of State Rules § 28-4-4, effective April 16, 2018.
Virginia – Contracts by unlicensed contractors are now unenforceable. Virginia Code Annotated § 54.1-1115, effective April 30, 2018. The consumer information disclosure statement required in contracts has been revised. 18 Virginia Administrative Code § 50-22-RBC, effective January 1, 2018. The list of prohibited acts for all contractors has been revised. 18 Virginia Administrative Code § 50-22-260, effective January 1, 2018..
Tennessee – Has added to the list of actions by home improvement contractors that constitute consumer fraud. Tennessee Code Annotated § 39-14-154(b), effective July 1, 2018.
South Dakota – No matter what the contract says, South Dakota Codified Laws § 5-26-6 requires that money due subs and suppliers on state public works projects begins accruing interest at the rate of 10% per year 30 days after the prime contractor has been paid. Effective July 1, 2018.
Nebraska — If insurance will cover at least part of the cost of a residential repair project, the Insured Homeowners Protection Act, § 44-8601 to 44-8608: (1) Requires new contract disclosures in 14-point caps, (2) Restricts any assignment of rights by the insured, (3) Requires an itemized description and price for the work to be done, and (4) Voids the agreement if the contractor violates any provision of the Act. Effective July 19, 2018.
Maryland — Maryland Business Regulation Code § 8-620 gives the Maryland Home Improvement Commission authority to impose civil penalties of up to $5,000 for each violation of the code, whether or not the offender is licensed. Effective July 1, 2018.
Kentucky – Courts in most states won't enforce a "pay-when-paid" clause in subcontracts because the clause defeats lien rights. With a "pay-when-paid" clause, subs have no right to collect if the prime contractor isn't paid. A recent court decision indicates that Kentucky courts will enforce pay-when-paid clauses in subcontracts.
California – Big changes are coming for California solar contractors. Solar energy projects will have to include a "Solar Energy System Disclosure Document" as part of the contract. The aim is to standardize and simplify disclosures required for all residential solar projects. The Contractors State License Board is required by law to release a prototype disclosure statement by July 1, 2018. As of this writing, that hasn't happened.
No matter where you build, clients expect you to know and comply with the law.
Construction Contract Writer covers all these changes in construction contract law and many more.
Regular updates are quick and automatic. CCW is the best way to be sure your contracts comply fully with the law of your state, no matter how the law changes. The trial version is free.