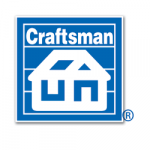 Every state sets standards for construction contacts. For residential work, most states require very specific notices and disclosures. Heavy penalties apply to contractors who ignore these requirements. Click here and then click on your state to see what the law in your state requires.
Contract requirements in your state depend on the type of job (residential or commercial), the value of the job, where the contract is signed and whether it's a prime contract or a subcontract. Even experienced contractors can make a mistake – especially when laws change. And change happens often, as the list below demonstrates.
In the last few months, 22 states have made at least minor changes in construction contract law. Here are the highlights:
Arkansas Nearly all arbitration agreements are now valid. Arkansas Code Annotated § 16-108-206. The maximum interest rate is no longer limited to 5% above the Federal Reserve Discount Rate. Arkansas Constitution, Article 19 § 13(a).
California The insurance disclosure required for home improvement work has changed. California Business and Professions Code § 7159. The mechanics' lien warning required on residential jobs will change on July 1, 2012. California Business and Professions Code § 7164
Illinois The definition of aggravated home repair fraud includes an act against anyone age 60 or more. 815 Illinois Compiled Statutes § 515/5.
Mississippi Contracts for residential work must disclose (in bold type) the contractor's general liability insurance coverage. Code of Mississippi Rules § 50-023-002.
Minnesota Contracts for residential construction must include written performance guidelines. Minnesota Statutes § 327A.03.
Oklahoma Effective 11/1/11, retainage on public works jobs is limited to 5%. Oklahoma Statutes Title 61 § 113.1 Roofing contracts must now show the contractor's registration number. Oklahoma Statutes Title 59 § 1151.17C
Oregon Retainage on private jobs can't exceed 5% even if there is no completion bond. Oregon Revised Statutes § 701.420(1)
Washington Retainage on public improvement projects can't exceed 5%. Revised Code of Washington § 60.28.011. No matter what the contract says, failure of an owner to reveal a known underground obstruction makes an owner liable for the extra cost, damages and attorney fees. Revised Code of Washington Section 19.122.040. [Effective January 2013]
If you use Construction ContractWriter, your program updates automatically to comply with these revisions in the law. Others would be well-advised to check their contracts for compliance.