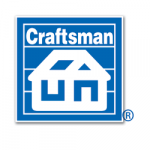 A contractor I know took on a small job at a popular ski resort in Colorado a few years ago. The owner of a chalet wanted a new sundeck, plus some interior work in an unfinished basement — a few week's work. My contractor friend wrote up a bid, offered his usual agreement, got the owner's signature and started work.
By mid-October, the deck was done. The owner was pleased. My friend started on the basement. But first, the owner wanted some changes – 5/8" wallboard with vinyl finish. My friend wrote up a change order and got a signature – at the cost of labor and materials plus 10%, exactly as required by their contract. Before the wallboard was up, the owner added Pergo flooring to the job. No problem. My friend wrote out another a change order and got a signature, again at cost plus 10%. Before the basement floor was done, the owner wanted another change — a bar built into a corner of the basement. My friend wrote out another change order at cost plus 10%. Next, the owner decided that the family room upstairs needed new flooring, again at cost plus 10%. By now, it was past Thanksgiving.
You can imagine the rest of the story. My friend worked in that chalet nearly all winter — at cost plus 10%. Finally, he asked me if there wasn't some way out of his cost-plus-10% contract. He was working for wages at a time when good-paying contract work was plentiful.
He should have asked sooner.
The law calls it the cardinal change doctrine. Changes to a contract have to be within the general scope of the agreement and have to be relatively small changes. Large changes (or too many small changes) are considered a cardinal change and have to be the subject of a new contract. My friend got into cardinal change territory somewhere between the wallboard and the Pergo.
It Doesn't Have to Be That Way
Every contractor has an advantage when bidding change order work. If the contract doesn't cover the subject, the contractor can name the price of changes. There won't be a competitive bid. Take it or leave it. That's an uncomfortable position for any owner.
Owners prefer contracts that base the cost of changes on a formula, usually time and materials. That's where my friend in Colorado got into trouble. He had to prove every penny of extra expense and limit markup to 10%. A deal like that can be a trap.
Now consider the six states that prohibit cost-plus contracts for home improvement work:
California — Business and Professions Code § 7159(d)(5).
Illinois — Compiled Statutes Title 815, § 513/15
Massachusetts — General Laws 142A, § 2(a)(5)
Nevada (residential pools only) — Administrative Code § 624.6958-2(f)
Pennsylvania — Statutes Title 73, § 517.7(a)(8)
Tennessee — Code Annotated § 62-6-508(a)(5)
In those six states, every change order has to be done at the contractor's selling price. It's the law! You have to like that. So would my friend working at the Colorado ski resort.
But Pennsylvania may be about to drop off my list of six. A bill introduced in the Pennsylvania legislature earlier this month would amend Pennsylvania's Home Improvement Consumer Protection Act — making cost-plus home improvement contracts legal again in Pennsylvania. Is the bill going to pass? Maybe and maybe not. Regardless, Construction Contract Writer is the best way I know to stay out of trouble with change orders. The trial version is free.