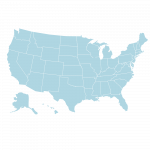 Frank Salame owns a home in Pomona, California. Eleven months out of the year, Frank works in Lebanon as an engineer on building projects. When no one is home in Pomona, Frank has a friend, Antoinette Auon, look after his house.
While Frank was in Lebanon, neighbors noticed a liquid leaking from under the garage door. Turns out, a water filter under the kitchen sink had sprung a leak. By the time Frank got word of what had happened, water had seeped into kitchen cabinets, flooring, down walls and into the ceiling of the garage below. Mold was blooming everywhere.
Because he was in Lebanon, Frank asked his friend, Antoinette, to "take care of" the problem. She did, signing contracts with Star Restoration to put Frank's home back in livable condition.
Star Restoration got to work. A plumber removed the leaking water filter. A mold expert assessed what had to go. When contaminated materials had been removed, restoration started: framing, sheetrock, plaster, painting, tile floor in the kitchen, kitchen cabinets, new countertop and sink.
Meanwhile, Frank filed a claim with his insurance carrier, giving Antoinette "full power of attorney to handle" his claim. Frank collected $28,000 from the insurance company. But when Star Restoration sent their invoice for $42,360, Frank refused to pay. Instead, he offered to settle for $28,000. Star refused the offer and filed suit.
You decide. Did Frank owe the full $42,360?
At trial, Star Restoration had some problems.
Frank Never Signed the Contract
But the court decided Antoinette was acting as Frank's agent when she signed. Remember that Frank had given Antoinette "full power of attorney" to handle his claim with the insurance carrier. Plus, at one point, Frank gave Star instructions to "finish the job". The court concluded Antoinette had signed with Frank's consent.
The Star Restoration Contract Was Lame
To be valid, California home improvement contracts need 18 distinct notices and disclosures: start date, end date, the contract price in dollars and cents, a description of the work and so on. Star Restoration's contract had none of that. Contracts that don't comply with state law are presumed void. That's true anywhere you do business.
If the contract was void, Frank owed Star Renovation nothing.
The court had a different view. Where the contract is not otherwise illegal, courts can enforce a bad contract if:
(1) the owner is not in the class the statute was enacted to protect, and
(2) the owner would be unjustly enriched if the contract were voided.
Here, both (1) and (2) apply. Frank is an engineer with years of construction experience, not an unsophisticated consumer likely to be swindled. Second, Frank would be unjustly enriched if he kept the $28,000 and got his home renovated at zero cost.
But Star Restoration's contract wasn't a complete bust. The agreement gave Star 1.5% per month interest on any unpaid balance plus attorney fees if suit was necessary to collect.
The trial court entered judgment for Star totaling $212,504.09: $35,360.62 in damages, $36,375.91 in prejudgment interest, $5,926.49 in costs and $132,290 in attorney fees. Last month, an appellate court affirmed the trial court judgment.
Star Restoration also got a warning from the state license board: From now on, use only contracts that comply with state law. The best way to do that is with Construction Contract Writer. You can see a full demo of Construction Contract Writer here as well as download a free Construction Contract trial version.