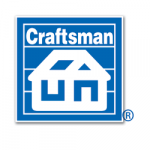 Every contractor and subcontractor has to deal with warranty – a claim that something wasn't done right and should be fixed at no cost to the owner. If you haven't had a warranty claim yet, stand by. It's going to happen. Nearly all states either require an express (written) warranty or impose an implied (understood) warranty on residential contractors. See my
blog post
of June 12, 2014.
For owners, warranty is simple. Just complain to the prime contractor. For contractors, warranty can be anything but simple. It's a blame game. Who's at fault? The subcontractor? The designer? The material supplier? The inspector? Lawsuits can resolve finger-pointing problems like that. Join everyone on the job as a defendant and let the jury decide.
But not so fast. There's another problem lurking here. It's called the Federal Arbitration Act (FAA). The FAA requires federal courts to "rigorously enforce" arbitration agreements. If there's an arbitration agreement, a federal court may halt all proceedings until arbitration has been completed. A California case decided last month makes the point.
A homeowner, Robert Hoekman, hired Truckee River Roofing to re-roof his home in Truckee, California. The contractor installed Tamko shingles, relying on a claim by Tamko that their shingles would be "free of defects for 50 years." After seven years, Hoekman discovered his Tamko shingles were cracking, blistering, losing granules and prematurely failing. He filed a warranty claim against Tamko. After Hoekman completed several forms, Tamko sent a check for $100, a copy of their limited warranty and a "Material Certificate" that prorated the cost of forty squares of the same shingles. Hoekman wasn't amused. He filed a class action suit against Tamko asking for declaratory, monetary, and injunctive relief.
Now Tamko rolled out the big guns, asking the court to halt or dismiss Hoekman's suit pending arbitration. Tamko shingles come with an arbitration notice printed on the wrapper. Tamko claimed that notice was enough to invoke the FAA. Hoekman didn't agree. He never saw the notice. His contractor bought the shingles. He never agreed to arbitrate anything. His class action suit should proceed.
The court agreed with Tamko, dismissing Hoekman's complaint and referring the case to arbitration. Too bad for Hoekman. There is no right to add additional defendants or seek a class action in arbitration. Moreover, conventional wisdom is that 80% of arbitration suits are settled in favor of the merchant.
What This Means to You.
Arbitration clauses are potent medicine. They can work in your favor, even if not included in your contract. Notice in the Hoekman case that the contractor, Truckee River Roofing, wasn't involved in the claim.
Any time you install materials that come with a warranty, save a copy of that warranty. Give another copy to the owner. Describe how the owner can make a warranty claim. If the warranty requires arbitration of disputes, explain that any warranty claim has to be settled by arbitration.
Of course, an arbitration clause in your contract is the best protection against an unreasonable warranty claim.